This post may contain affiliate links which may give us a commission at no additional cost to you. As an Amazon Associate we earn from qualifying purchases.
Meet Simone. She's a fabulous blogger who is coming to us all the way from New Zealand! We love her philosophy on blogging and her passion for this space. Read Great Fun For Kids and get inspired…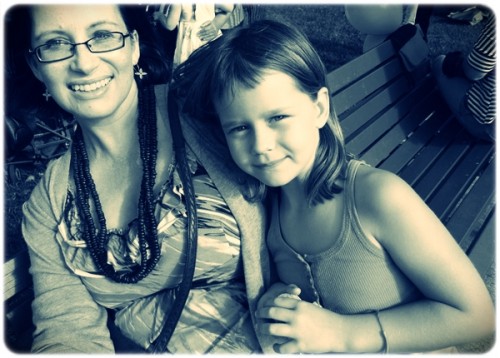 You blog from Down Under! I'm always so intrigued by bloggers from the other side of the world, what inspired you to start a blog in the first place?
I was completely blog-illiterate when I started out; I had no idea what a blog actually was! People were always raving about my kids parties and saying I should become a party planner (no thanks) – so my idea of a blog was a place to share all my party ideas. Full stop. Until three days into it I woke up with a thought that wouldn't leave. I just had to write about my journey with depression. Because people could otherwise look at my parties and fun stuff and think, that's OK for her; she looks like she's got it all together. But but sharing my dark times puts the fun within reach of everybody. If I can do it, so can you. Which took the blog in a whole different direction – now its Finding Fun on the Rollercoaster of Life. And the amazing women I have connected with after sharing my story…? Priceless!!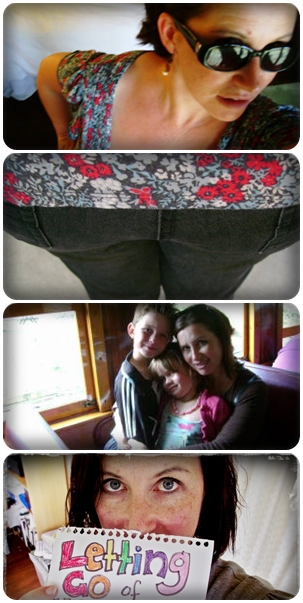 Is blogging as popular in New Zealand as it is here in the states? You know…do you go to conferences and meet up with bloggers and what not?
New Zealand is a pretty small country so blogging is quite different to the States, from what I can gather. We don't have big sponsorships or conferences or the corporate side. Advertising and money-making from blogs is very new – ad agencies are only just starting to understand the power of "mummy blogging". There's a website which lists all the Kiwi Mummy Bloggers and there are around 350 blogs. Small potatoes! But its a growing thing, and the connections and relationships are very strong between bloggers. I have met quite a few, even had a couple to stay the weekend, and some of my closest freinds are now bloggers! I host a linky on my blog for people to share their "Real Life Bloggy Hookups". There's plans afoot for a Kiwi-style conference – but it will be much more low-key than the ones you have in the States. Probably lots of chatting, pampering, connecting, coffee and… wine! We tend to be very informal here and personal connections are what makes our world go round. In New Zealand there are only TWO degrees of separation!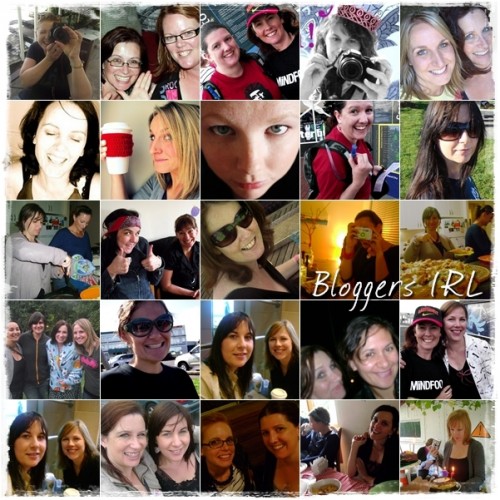 What can readers expect to find when visiting your blog for the first time?
Well! They can expect to find lots of colourful pictures and plenty of honesty. I've spent hours and hours making tabs (pages) to collect all my best posts into categories. You'll find posts on parenting, family fun ideas, party tips and how-to's, articles about depression, recipes – even gluten-free ones (my daughter is gluten-intolerant). Nothing there for you yet? OK, how about the posts where I share my embarrassing moments, confess my lazy-mother tendencies and my wide-load obsession? Nope? Something deep and inspirational perhaps? I can do that too. OK… colourful photos of cute kids doing silly things? Blog tips! I share my blog tips! My design is homemade. I can show you how! *smile*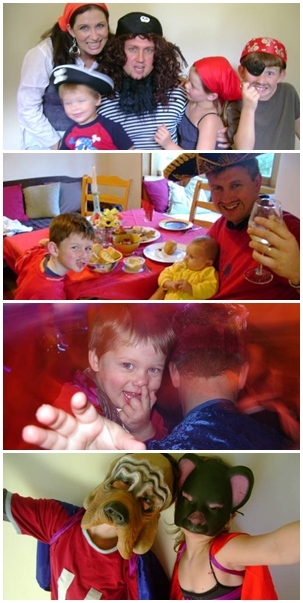 Your About Me page is one of the most unique I've seen in a long time! You mention many hobbies and interests you're passionate about. If you had to pursue only one and make a career out of it, which would you choose?
That's easy. WRITING. Love it. It's a newly discovered passion since I started blogging and that's what I seriously want to make a career out of. Already I have managed to land a quarterly writing-gig New Zealand's top Parenting Magazine. I'm in print! It still buzzes me out to say that. I'd love to find more magazines to contribute to, whether online or in print. And one day… write a book or two. Just haven't figured out which kind of book I want to write yet. When my husband complains about the amount of time I spend on the computer, I tell him, "Honey this is not just a hobby. I am trying to build a career here!!"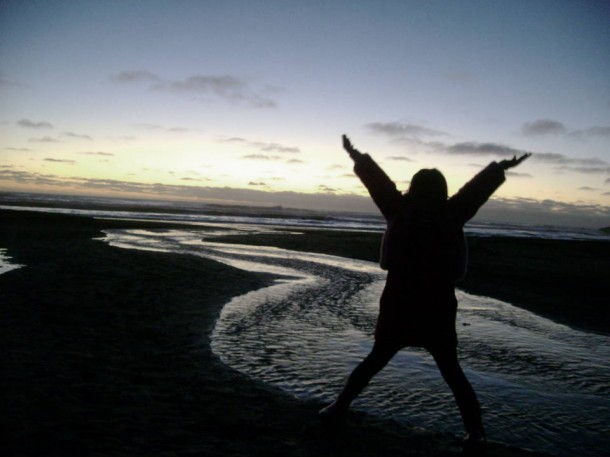 In what ways have you benefited from blogging?
So many ways. Firstly I would say the friendships. I've found that if I love the blog, I will love the blogger too. I'm yet to be disappointed when I've met blog-friends In Real Life. I can now totally understand how people can fall in love for real on the internet! Secondly, blogging helps me notice things I would never notice before. I photograph everything (drives my family nuts!) and have recorded so much of the day-to-day happenings that would usually go past unremarked. We've got a wonderful record of the last three years, all told with a bit of humour and tongue-in-cheek. If I got hit by a bus tomorrow my kids would have something real to remember me by. My thoughts, photos, love for them *sniff* And it's made me realise that I need to get myself into the photos more. Need to get out from behind the camera and participate, not just be the recorder of life. So there's a lot more photos of me than there used to be pre-blog days, since I've learnt how to take self-portraits! Oh yeah, and hopefully this new writing career… is that enough?
Basically I LOVE blogging. It's My Thing. I never seem to run out of things to say – which is ironic, seeing as I am naturally an introvert! 🙂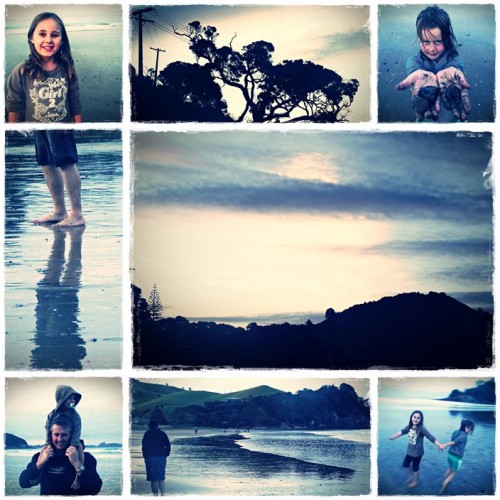 Other popular posts from Great Fun For Kids:
Hot and Not: About what REALLY does it for Simone
This is my Life: Thoughts on mothering
Toy Story Party: Simone is a party planning pro, and this is her latest one