This post may contain affiliate links which may give us a commission at no additional cost to you. As an Amazon Associate we earn from qualifying purchases.
Wondering how today's feature blogger, PinkWhen, got her blog title?
Keep reading to find out!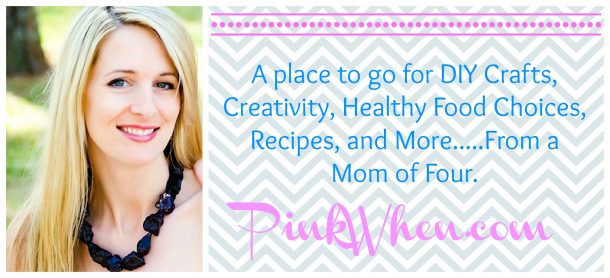 What exactly is PinkWhen you might ask? PinkWhen is a site for do-it-yourself crafts, recipes, tutorials, and a whole lot more; all from a mom of 4. How exactly did we get the name PinkWhen? Well that's even better! Ask a two year old to say the word PENGUIN, and what you more than likely will get is PINKWHEN, which is what our now almost 5 year old said one day while at the zoo. You can a tutorial on how to lay sod in a day, or how to make the best chicken tortilla soup in a crock pot, or how to turn an old t shirt into swanky charm bracelets, and more. Come and check us out on our favorite day of the year besides Christmas, our SITS Day!!
PinkWhen's favorite posts:
Don't forget to roll call below and then go straight to PinkWhen and share the comment love!