Want to be encouraged and celebrated?
Who doesn't!
That's exactly what's happening over at Prowess and Pearls!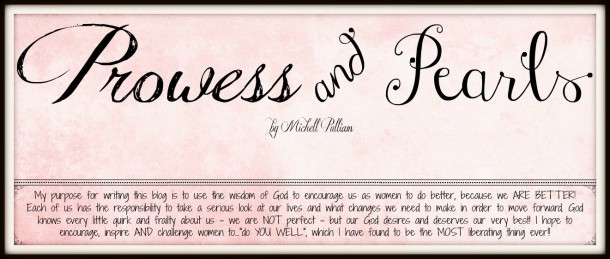 Hi, my name is Michell and I blog over at "Prowess and Pearls". My blog is all about encouraging and challenging women to do themselves well. Every Wednesday I have a "Doing YOU WELL Wednesday" linky party over at my place…where my lovely readers are showcased, encouraged and celebrated. Now what woman doesn't want that, right…hey, I've even had a few fellas stop by, lol! If you want to know more…hop on over, I'd love to have you drop by!
3 must read posts:
Comment below for roll call the get to Prowess and Pearls and share the comment love!