This post may contain affiliate links which may give us a commission at no additional cost to you. As an Amazon Associate we earn from qualifying purchases.
Psst! Come close. We've got a special surprise for you…
Our featured blogger is none other than DeNae Handy, blogger at My Real Life Was Backordered, published author, speaker at this weekend's Bloggy Boot Camp in San Diego, and all-around funny lady. Read on to learn about her passion for music and how you might get a book in print too!
Your blog title is laugh out loud funny.  Tell us about the ways your "real life was backordered"?
It can be summed up with one quick story.  I married an accounting and finance major, who, instead of becoming an accountant or a finance specialist, became an FBI agent.  We were transferred to Seattle in November of what would be the rainiest, snowiest winter on record to date, and at the time King County owned exactly 16 snowplows. The final head-slapper came when, a week before we were supposed to move into our apartment on Mercer Island, the floating bridge that connected the island to Seattle sank to the bottom of Lake Washington.  It was then that I tossed the question to the universe, "Is this REALLY the life I signed up for?!"  And the cosmos hollered back, "Uh, no.  It seems that we're completely out of 'calm and predictable' lives, but we'll gladly place your request on backorder."  I've been waiting for more than 20 years, but so far, my real life has yet to be delivered.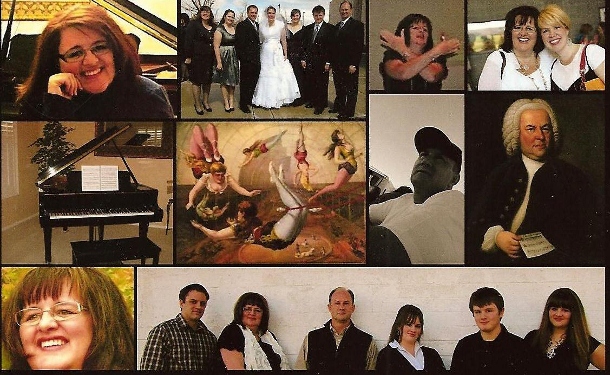 You're speaking at Bloggy Boot Camp this week on writing.  What can attendees expect from your session with Mama Kat?
Well, I don't want to spill Mama Kat's beans, but for my part I'll be teaching bloggers how to be writers – to be all right with telling the story YOU want to tell, in YOUR voice, to YOUR audience.  I think sometimes we forget that whatever your reasons for blogging – whether to keep a journal or run a business or to make money in some other way – you have to be able to convey your message in a way that is engaging and interesting to your readers.  I'm a humor essayist, and blogging has made me a much, much better writer.
Being a published author, what advice do you have for other bloggers who are considering doing the same?
I can't say enough good things about the publishing options available for writers these days. As an essayist and memoirist, I find the world of self-publishing and e-publishing to be very friendly and inviting.  As a novelist, I still think conventional publishing paths are best, but it's great to know that we have so many other paths from which to choose.  The best advice I could give bloggers who are looking toward a writing career would be:
Always, always run your writing past by at least one proofreader before sending it for publication, even if you are self-publishing.  Often we bloggers fire off a blog post in a few minutes or even a couple of hours, and think, "Wow!  That was really great!" only to find that in purely literary terms it had a lot of room for improvement.
Be prepared to play by a different set of rules.  The professional writing world is a wonderful place to be, but it's around the corner, down the street, and up several flights of stairs from the blogging world.  Do your homework.
Attend conferences!  I can honestly say I learn more about my strengths as a writer- as well as ways to identify and overcome my weaknesses – in a weekend writers' conference than I could learn in months of writing, proofreading, and editing.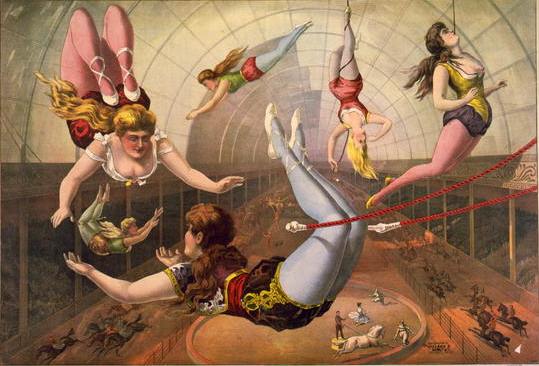 What instrument do you play and how long have you been teaching music?  Also, in what ways has music helped shape your world?
Although I "sang my way through college" – thus disproving at least one of my mother's prophecies that unless I learned how to type I'd wind up selling pencils out of a tin cup – I've spent most of my professional life as a pianist.  I also love to have a baton in my hand, and spent five years directing a community symphony and chorus.  I still do a lot of teaching, as well as free-lance arranging and orchestrating, but more and more I find myself wearing my writer's hat.  However, there is no question that the subjects of voice, range, phrase, pitch, and dynamics have been effective tools in both my own writing and in teaching others to write.  I'm amazed at how many writers are also performing artists in one medium or another; there seems to be a common need for self-expression – the desire to be heard.  Music infuses every aspect of my life; without wanting to sound melodramatic, I can't imagine an existence without music.  Also, teaching piano lessons pays the bills, so, you know, woot woot for music!
Other posts you're not going to want to miss on My Real Life Was Backordered:
The Cat's Out of the Bag(pipe): A warning against combining indoor weddings and musical instruments of mass destruction.
The Great Sheet Surprise of 1999: The sad correlation between the improper use of bedding and the steady decline of ACT scores.
Something for Everyone: Explaining DeNae's tendency to become attached to, well, everything.
* * * * * * * * * * * * * * * * * * * * * *
Don't miss the sign ups for this week's #CommentHour.  We've posted a new string in the discussion forum for you to get involved.  Spending an hour with us on Twitter is a great way to meet new bloggy friends AND get traffic to your blog.  Join us!