This post may contain affiliate links which may give us a commission at no additional cost to you. As an Amazon Associate we earn from qualifying purchases.
It's Monday!
We had an AMAZING weekend at the Bloggy Boot Camp.
Now, to stay on our roll, we've got a great featured blogger!
Meet Louise of Raising Ivy.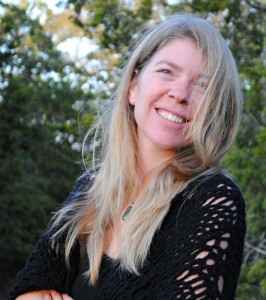 I'm a happy wife and mama to two boys, eight chickens, a hive of bees and two crazy Australian Shepherds named Ivy and Revel. At age forty-two, when the first Aussie came to us, I had never owned a dog; I started the blog to tell the story of my attempts at amateur dog training, but it has become so much more. My dogs teach by example to live with joy. My readers have educated me, encouraged me and saved my ignorant self more times than I can count. In return, I try to offer some entertainment, some hard-earned insights and of course some good doggie pics!

She wants you to check these out… pretty please!
1. Leave a quick comment below to roll call.
2. Head over to Raising Ivy and leave her some support in the form of comments!