This post may contain affiliate links which may give us a commission at no additional cost to you. As an Amazon Associate we earn from qualifying purchases.
It's Friday!!
Today's feature blogger, Rhymes with Safari blogs about all her interests but mostly being a dog mom!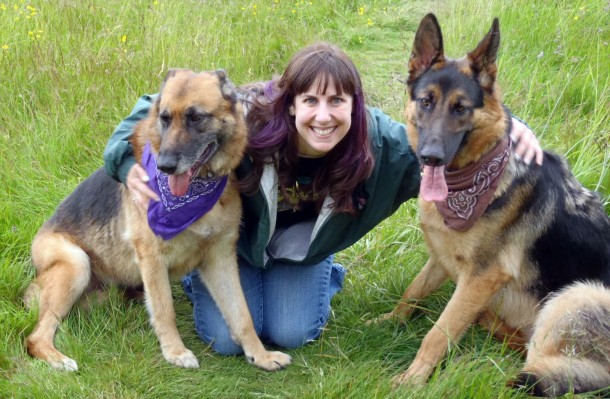 I didn't start out as a dog blogger. Rhymes with Safari (referring to the pronunciation of my name) dates back to 2002 when I was working as a journalist in Prague, Czech Republic. Years later, I became a dog mom, and my focus narrowed quite a bit. I still write about my other interests, like pop culture, martial arts and travel, but my dogs are my passion. I'm writing a memoir about my first German shepherd, Isis, who died suddenly a few years ago, and my blog now chronicles the lives of my loyal rascal Leo and mellow, yet crafty Mia. Please have a look around and subscribe if you enjoy.
Rhymes with Safari thinks you'll love these 3 posts:
Ready, set, go! Comment below for roll call then make your way to Rhymes with Safari and share the comment love!