This post may contain affiliate links which may give us a commission at no additional cost to you. As an Amazon Associate we earn from qualifying purchases.
Hope everyone enjoyed the holiday weekend.
We are going to start off this week with our featured blogger, Sandy Toes Creations.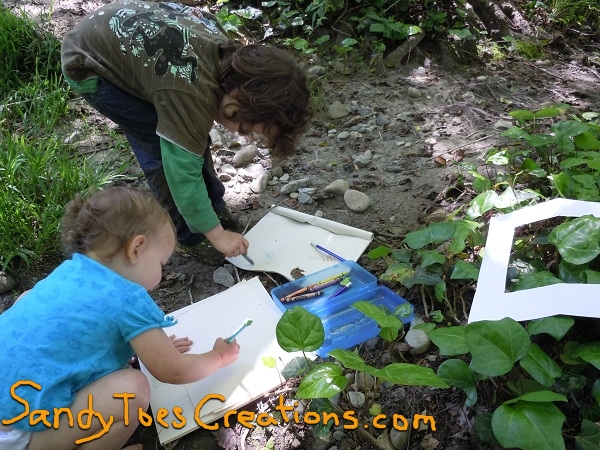 I share my parenting successes, freakouts, total failures, ways I'm ruining my kids lives, and things they'll need therapy for later. I like to include fun activities for kids, art and crafts, recipes, and more useful info, so you don't think I'm completely nuts. Though, it's probably too late for that!

I'm an artist, writer, and homeschooling mom to two young kids. I needed a creative outlet, place to put my thoughts, my art, and my passions about family and education, thus my blog was born. I'm a nature lover and live near the beach. One of my favorite things is warm sand under my feet, so the name Sandy Toes Creations fit just right.

I love sharing the things that I'm so passionate about and learning from other parents out there. It's so reassuring just to know I'm not alone, we're all doing the best we can and no one's perfect!
Favorite Posts:
Go visit Sandy Toes Creations and share the comment love! Comment below for roll call!