This post may contain affiliate links which may give us a commission at no additional cost to you. As an Amazon Associate we earn from qualifying purchases.
New to SITS? Welcome!! Go read this to get started.
Today's featured blogger is Living With Chronic Illness
Tiffany: What an inspirational lady! She has such a great attitude and a strength that is humbling.
Heather: People like Kerri are so awe inspiring. She's a terrific mother with a precious little boy and an amazing husband.
SITS Girls Bloggy Boot Camp now has tickets available for the Phoenix and San Francisco events! Tickets are selling VERY fast, ladies!
Want to subscribe to SITS and get an email each time we post? Just click here.
And, as always, when you see this: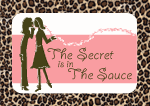 LEAVE A COMMENT.