This post may contain affiliate links which may give us a commission at no additional cost to you. As an Amazon Associate we earn from qualifying purchases.
New to SITS? Welcome!! Go read this to get started.
Today's featured blogger is Momma's Playground

She has this really great post about
her husband coming home!
Heather: Awwww… I LOVE a good coming home story and those pictures are precious. Little Dawson looks just like his dad!
Tiffany: What a great happy ending. And I'll take this opportunity to thank her hubby for his service, on behalf of all of us here at SITS.
SITS Girls is coming to:
San Francisco, Philadelphia and Austin tickets are on sale now!
Want to get an email each time we post? Just click here.
And, as always, when you see this: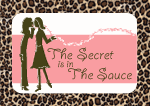 LEAVE A COMMENT.