This post may contain affiliate links which may give us a commission at no additional cost to you. As an Amazon Associate we earn from qualifying purchases.
New to SITS? Welcome!! Go read this to get started.
Today's featured blogger is The Thoughts And Travels of Rachel Cotterill

She has this really great post about hiking over a very snowy trail
Heather: Rachel is a world traveler! I love blogs that help me escape from my laundry. I can travel the world with this girl from my living room.
Tiffany: What an adventurer! I love reading about all the different places Rachel has been.
There's a great discussion in our Blog Frog community about where your blog readers come from. Come on over and jump on in!
SITS Girls is coming to:
San Francisco, Philadelphia and Austin tickets are on sale now!
Want to get an email each time we post? Just click here.
And, as always, when you see this: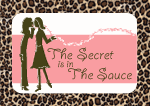 LEAVE A COMMENT.