This post may contain affiliate links which may give us a commission at no additional cost to you. As an Amazon Associate we earn from qualifying purchases.
Single Mom in the South is a blog that follows one woman on a mission to literally move on after divorce. She ditches her city life to raise her kids in the south and is writing the whole way through.

I scoured your site for a first name, what prompted your decision to keep your blog anonymous and are you ever tempted to share all?
Oh I so enjoy being anonymous because I can talk about whomever I choose without having to worry what they think. That said, I still think I keep it fairly respectful, although my mom might disagree! *blushing* There is also the angle that as a single mom, I don't have my ex husband's permission to talk about or post pictures of our children. Without it, I'm not comfortable posting pictures or using their names in unrestricted places and I don't want to restrict my blog. I realize I probably don't HAVE to ask his permission, but I'd want him to check with me first, just as a courtesy… and if I asked, then I'd have to tell him about my blog… and then I couldn't talk about him… you see where I'm going…
For what it's worth, I fairly quickly discovered that sometimes you do need to refer to yourself by name when blogging, so I call myself Leigh Anne… no reason or connection… that's just what popped into my head that first time!
And no, at this time I've got no plans to go public. Although, I do suffer from a little bit of blog-friend envy every time my fellow bloggers get ready for a conference and I can't go because I'd have to explain why I needed someone to watch my children for the weekend! 🙂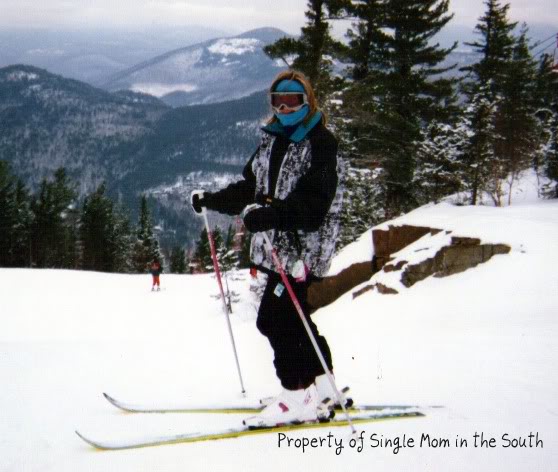 Okay Leigh Anne :), What can visitors expect to read when visiting your blog?
Oh My Gracious, a little bit of everything! I talk most about my kids and my family, who is wonderfully supportive, but makes my completely insane. I also talk about being a single mom, going back to work for the first time, what I read, and what I cook. The posts that I have the most fun with are the ones where I give a northerner's take on something southern.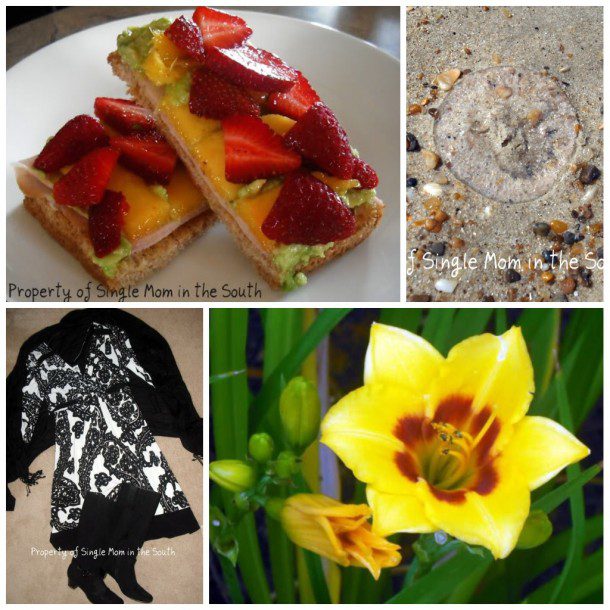 You've been blogging for over a year now, what is the reward of blogging for you?
Well, in addition to getting to know some wonderful people, it's completely free therapy! It took me awhile, but I recently told the whole story of how I became a single mom. I was worried and not sure if I wanted to tell it at first, because it was a really painful time and I didn't want my blog to become all negative, but I'm so glad I did. I feel like I finally put it all to bed and everyone was so encouraging and supportive. If I can be so bold, I hope too, that there are other single moms out there coming across this and realizing that it's not just them, because that was the overwhelming feeling I had. I didn't know anyone who was divorced. It would have been so helpful to have someone who'd walked the road before me to give me a little perspective.
What kind of advice can you offer other single mamas?
You are not alone. Ask for and accept help… people are willing, they just aren't always sure what you need. Don't worry if you can't 'pay them back'. You will have the chance to later, if not those people directly, then someone else who needs the wisdom of your experience.
Try to make every difficult decision asking yourself, "If my kids start asking questions as they get older, will I be able to explain my actions and reasons with my head held high knowing that I truly did what I thought was best for them and us as a family at the time?"
Will you ever move back North where you came from?
I'm a firm believer in never say never, but at this point, I just don't see it happening. I love living Below the Mason Dixon Line!
Other popular posts from Single Mom in the South:
She's Gone Country: This is what happens when you are influenced by your surroundings.
These Boots: An adorable account of what seemed to be an irrational gift.
Grumpy Old Men: Time with three old men is just a blog post waiting to happen.
Visit Single Mom in the South today and continue spreading comment love!
********************
We'd like to thank Amakua Market for supporting us at SITS. Elizabeth runs this online shop with hopes "to run the business, to earn a living and to support social causes".  At Amakua Market 10% of all profits go to charities and social causes and that is something we feel good about standing behind!

********************