This post may contain affiliate links which may give us a commission at no additional cost to you. As an Amazon Associate we earn from qualifying purchases.
One of the things I love most about blogs is that they chronicle a journey.
Maybe it's a journey through motherhood, cooking or photography.
Today's blogger shares her own, personal journey.
Meet Joanne of Suburban Life Journal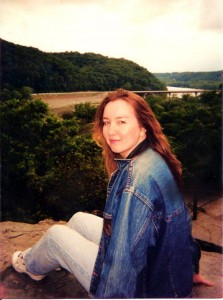 On March 1, 2011 I walked away from a job in scientific research. Three days later I wrote my first blog post. It wasn't meant to be a replacement but the first step on a new journey. Suburban Life Journal is my place to reflect on family life and life in general. If I've recently tackled a craft, recipe or DIY project, I'll share that too. I am a writer, lover of nature, backyard frog chaser and a closet cryptozoologist because I love mystery and believe life is boring if we think we've discovered it all. I reserve a day to write about something totally off the wall or out of my niche on Fridays in my Departure Fridays link up feature. Hope you like what you see and decide to stay awhile!

Owning Dogs: Important Things My Kid Has Learned

Departure Fridays: Champ
Be sure to roll call below and you MUST head over to comment on Joanne's blog {that's what this is all about!}