This post may contain affiliate links which may give us a commission at no additional cost to you. As an Amazon Associate we earn from qualifying purchases.
Whether it's chocolate cakes, little girls, or creating memorable blog posts, Anne from Sugar Bowl Mix is always cooking up something amazing!


What inspired the title of your blog?
When the katydids sang in the summer my grandmother used to say a little diddy: Katie did, Katie didn't, Katie broke the sugar bowl, said she didn't. My mother repeated this ditty like a mantra when she came to visit right after my youngest, Katie, was born. My husband, Tim, and I thought this was so funny and silly that we began saying it. Seven years later we're still saying it. It's very catchy. And we?re goofy like that. The mix is the mix of stories that make up my blog.
What are your goals for your blog?
I blog so I can write. Right now I'm striving to write regularly and put myself out there in my stories. Hopefully, through my stories, I can entertain and connect with others. I?d also like to provide my girls with a childhood journal where they can come in the years ahead that will spark remember-when stories of their own. And finally, I?d like to add a mom stories feature to my blog. A place where any writer, blogger or not, can submit a story-fiction or non-fiction-that defines their own mix.
What can readers expect to find when visiting your blog for the first time?
Sugar bowl mix readers will find stories that draw on many aspects of my life: working in Hollywood pre-kids, parenting two girls, living in Los Angeles, moving to Las Vegas, living in Las Vegas, baking with chocolate and the accompanying recipes, and moments of insanity that creep into my life!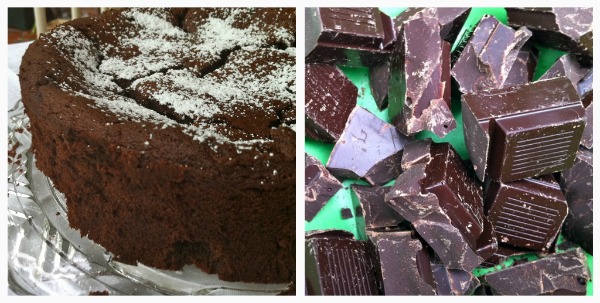 In what way have you benefited from blogging?
Blogging renewed my passion for the power of stories, gave me a platform to write, deadlines, prompts, inspiration, motivation, support and community, and introduced me to the social-media phenomenon.
You mention your blog is about your life and also "surviving Hollywood", what do you mean by that?
I'm being a little facetious when I say surviving Hollywood. Navigating the executive waters in Hollywood can be kind of a killer. I feel like I emerged from my Hollywood experience jaded, but with my passion for telling stories still intact.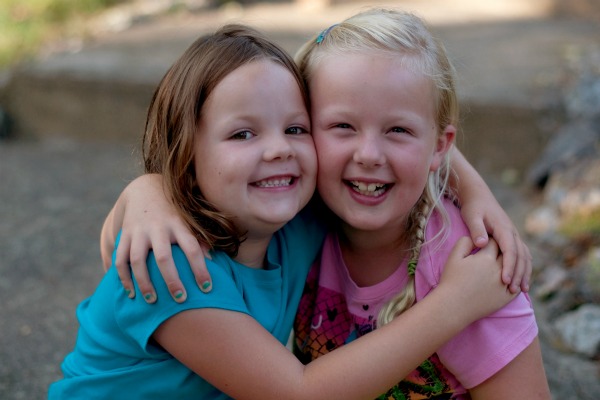 Authentic Chocolate Pie:One bite of this and you can almost feel the warm kitchen, hear the clanging of dishes and pots and imagine Nannie Kate describing how wonderful and good the pie tastes.
Hollywood: A Scene From My Life Before Kids: This is a creative non-fiction account of a day in my former life as a development executive in Hollywood for a well known actor's production company.
What Three Weeks Apart Will Do: She wouldn't say so, but I know Katie missed her.