This post may contain affiliate links which may give us a commission at no additional cost to you. As an Amazon Associate we earn from qualifying purchases.
Happy Friday! We are so ready to get this weekend started but first lets welcome Tea Room Diaries!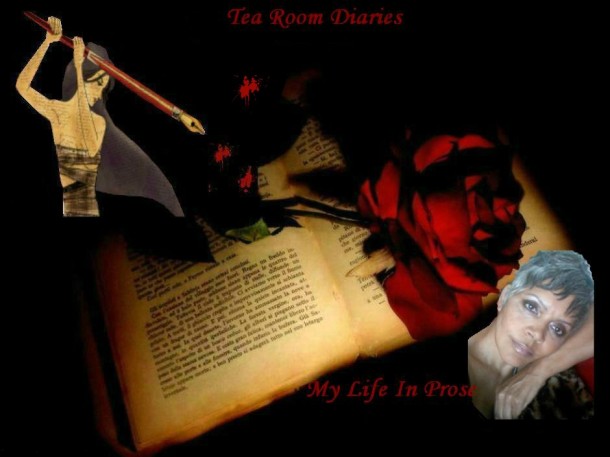 Sam Baldwin may have been sleepless in Seattle but I'm nichless in Blogosphere. After months of visiting numerous blogs, I found most to be anecdotal in nature with loving posts about children or great crafty ideas and delicious recipes… all very great blogs which I have enjoyed reading. But no longer having young children in my home, no talent for arts and crafts, and no recipes to share since I detest all things related to the kitchen except eating, I was beginning to feel like I don't belong here in the land of blogs. But not one to easily discourage, I decided to come up with my very own recipe as a way of sharing what my "blog" is all about; so after checking out my recipe below, please come on over to my place for a little spiced tea for your soul because sometimes Chicken Soup just isn't enough…

INGREDIENTS
2 Pounds of Unfulfilled Dreams
3 Pints of Mistakes
6 Gallons of Betrayal
1/3 Tsp of Patience
3-1/2 Cups of Forgiveness
4 Ounces of fresh Perspective
2 Pounds of Inspiration
1 Lemon
2 Shots of Jamaican Rum

DIRECTIONS: Mix the first 4 ingredients together and let marinate for 20-30 years. When everything mellows with time, toss in the Forgiveness and fresh Perspective then add a twist of lemon and 2 shots of Rum and voila!

YIELD: A lifetime supply of Spiced Tea for your soul.

SERVING SUGGESTION: Kick back and enjoy a delightful serving of Tea Room Diaries and give your soul something to laugh about.
Favorite Posts:
Go visit Tea Room Diaries and share the comment love! Make sure to comment below for roll call.