This post may contain affiliate links which may give us a commission at no additional cost to you. As an Amazon Associate we earn from qualifying purchases.

Gretchen from Texan Mama is a long time SITStah, supportive blogger, and mom to a lot! We're so glad to see her have her feature day and can't wait for you to spend some time getting to know her!
I love that your blog title says it like it is, you are a Texan Mama of five little ones! How do you manage balancing parenting with blogging and all the other hats you wear?
Wait, what? I'm supposed to balance it all? I'm really more like a fireman. I put out the fires as they pop up. Fires include: paying bills on their due date, finding clean underwear for one of the kids who's out – again, figuring out who's going to stay with the kids when I have a meeting or appointment or when I need a mental-health-time-out.
I do split myself a lot between my church, Girl Scouts, photography, blogging, and my family. Oh, and my marriage. Can't forget that. The not-so-short answer is that I am staying sane by lowering my expectations. I used to be a real Martha Stewart type with everything organized and tidied up and on time. Now I'm happy if we can just eat dinner on a clean table. Cleaning will always be there – it's never in short supply!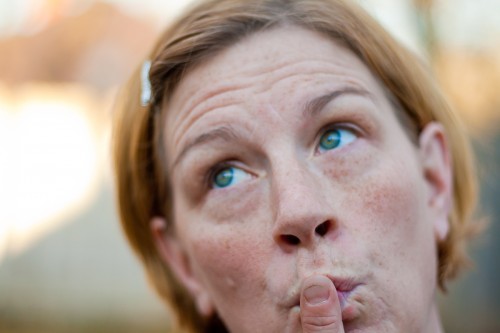 What has been the biggest benefit you've gotten out of blogging?
I've kept myself sane through our last move. I didn't want to leave my friends & family in IL when we moved to TX in 2008, but shortly after I arrived I started blogging to connect myself with the outside world. Okay, let's be honest: I needed to talk and dammit someone needed to listen to me!
Seriously, though, I feel like I really needed to talk and express myself and blogging gave me that. It's more than just journaling my thoughts… it's connecting with people and learning from them as well. And, full disclosure here, I'm not from Texas. I do live *IN* Texas, but I'm not a native. I never thought that was a big deal until I met some Texas bloggers, and… well… all I can say is that it is a big deal. But I LOVE it here and I feel like I fit right in, so although I may not be born here, I really *DO* consider myself a TEXAN! BTW I picked my handle before I fully understood the strong allegiance native Texans feel with one another and now I can't really change it, since it's part of my "brand". Plus, "Missourian Mama" doesn't really roll off the tongue too well.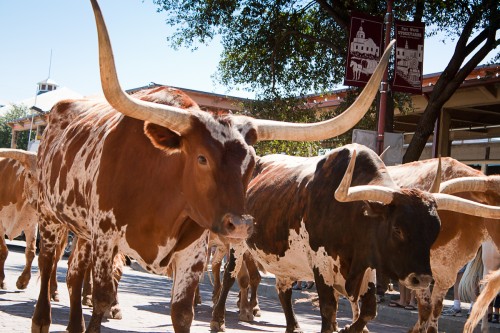 What advice would you offer new bloggers?
Build up a following on Twitter or Facebook first, then start blogging. Because in the beginning, pouring your heart and soul into blogging, only to get ZERO comments, is very defeating. If you have a good base of friends on Twitter and FB, you can start blogging and you'll have friends who already know you who will read your blog and give you the warm fuzzies, aka comments.
What can readers expect to read when dropping by your site?
I like to post a lot of photos, so if I have voyeurs instead of readers, they'll fit right in. Of course, if you are of the literate type, you may find yourself nodding your head (if you're a Republican) or shaking your fist at the computer (if you're a Democrat). I'm not really political but I am conservative in my beliefs and practices. Sometimes I will take a news story and run with it. Occasionally I will write a poem. Mostly, though, I like to rant about all the things I can't figure out.
If you had an entire day off…what would you do with it?
Definitely take a nap, although if no one else is around, taking a nap seems like a waste of time. I mostly like to take naps when I know it means that someone else is taking care of the kids. I'd probably shop at the thrift store, or read a ton of books, or take photos. If it were July, I'd go to the pool and get a tan. I can't tell you the last time I went to the pool and just laid there, unconcerned with the sounds of splashing children. Usually I'm on high alert for one of the Peanuts slipping on the wet cement and getting a concussion or diving into the shallow end and getting paralyzed or just plain drowning. I LOVE the pool but I get a heart attack nearly every time we go. So, the pool, by myself, would be divine.
Other popular posts from Texan Mama:
I'm coming out: What happens when you write about someone you don't think reads your blog, only to find out they do? Gretchen will tell you.
My Village: Sometimes it takes perspective to understand how good we really have it.
382 Baths: How you know your last baby is your last baby.