It's Friday! We made it! Pull up a seat, grab a cup of coffee and meet Paloma from The Coffee Shop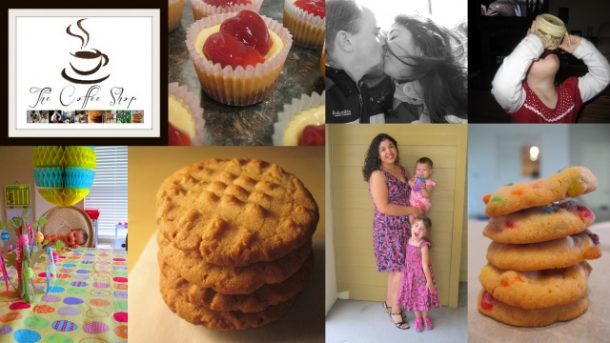 Hi! My name is Paloma, I am a 33 yr. old Mexican, wife to a handsome "gringo" and happy mom of 2 girls (4 and almost 2 yrs. old). When I think of a Coffee Shop I think of friends, good coffee (chocolate or tea!), books, and great desserts, I think of long conversations or even silence and inner thoughts! But living in this hectic world it is hard to enjoy all this often (and not always affordable). That's how I got the idea to create a place where everyone would be able to enjoy "the Coffee Shop atmosphere" whether at home or work! If you are like me… you are welcome to join, sit back, relax and enjoy! We'll talk about books and/or movies or just share recipes! We can talk about kids and fall, music or anything you'd like to… We can laugh (or even cry) together. This is YOUR Coffee Shop, you make it what it is… So Grab a cup and enjoy!
The Coffee Shop recommends these posts:
It's comment time! Roll call here and then stop by The Coffee Shop and share the comment love!