This post may contain affiliate links which may give us a commission at no additional cost to you. As an Amazon Associate we earn from qualifying purchases.
First of all, a belated Memorial Day thank you to our veterans and the men and women serving our country, as well as their families. We are so grateful for your service.
Today, we've got an adorable blogger to feature. You can't help but smile visiting Stephanie over at The Crazy Kneese Family.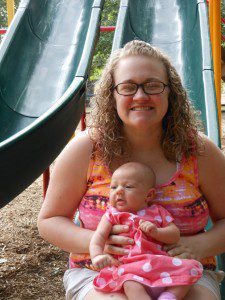 Living hours away from family and old friends was the reasoning for getting my blog started. But it has grown into something much more for me. A means of escape if you will. My daughter was born in March, and I'm now a full time stay at home mom and wife. And being able to share my thoughts just makes me happy!

I love crafts, I love cooking and baking, so when I do these things, I like to share… pictures, recipes, the whole works! I've also started something new… I've cut out all grains and processed foods in my diet. I've jumped onto the 'Primal/Paleo Band Wagon'! My blog is definitely a little scattered… it goes with the personality. My closet may be color coated, and my dvds alphabatized… but blogging for me is all about letting it all out.

So come on over and enjoy the craziness of the Kneese's. And just in case you're wondering… it's pronounced Kuh-nae-Z… it rhymes with CRAZY!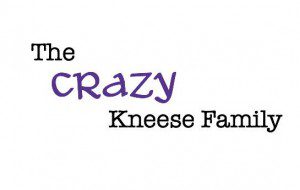 Here are three posts Stephanie would love for you to check out!