Let's start this week off great with today's featured blogger The Fruitful Home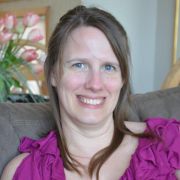 I am a wife and mother to a teenage daughter and teenage son. I love connecting with other people and sharing our interests. I picked the name The Fruitful Home because the word fruitful means conducive to productivity; causing to bear in abundance. I hope that my blog helps you to produce a loving home while living on a budget. There are many ways you can have and share an abundant home!
Check out these 3 posts by The Fruitful Home:
What are you waiting for? Roll call here then visit The Fruitful Home and share the comment love!