This post may contain affiliate links which may give us a commission at no additional cost to you. As an Amazon Associate we earn from qualifying purchases.
Today's featured blogger focuses on her faith, marriage, food and travel- basically, all about her journey.

I chronicle about faith, marriage and life in general. My desire for this blog is to encourage women to live their lives for Jesus and to encourage them to be the wife they ought to be. In between, I also share about my adventures as a sister, daughter, friend, and human being! Join me in my little nest and I'll serve you some awesome Asian foods! How's that for a treat? See you there!
Favorite Posts: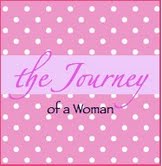 Leave a comment below and check out The Journey of a Woman.