This post may contain affiliate links which may give us a commission at no additional cost to you. As an Amazon Associate we earn from qualifying purchases.
Mary from The Mama Mary Show is a one woman act designed to make you laugh and maybe sometimes cry a little. Mary is a humor blogger who will make you feel like you're right at home talking to the sister you never had…often bringing her posts to life via video blogging.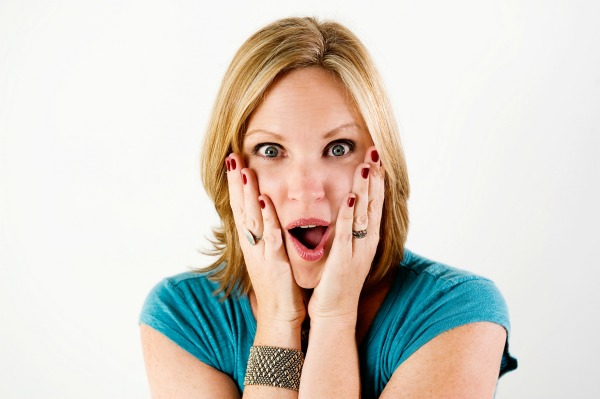 How long have you been blogging and what inspired you to start?
I started blogging in 2008 when I was trying to reach women for a compilation book I was working on about women who had lost their dads. I was also a new mom at the time so my blog took a turn towards mommy blog and never looked back.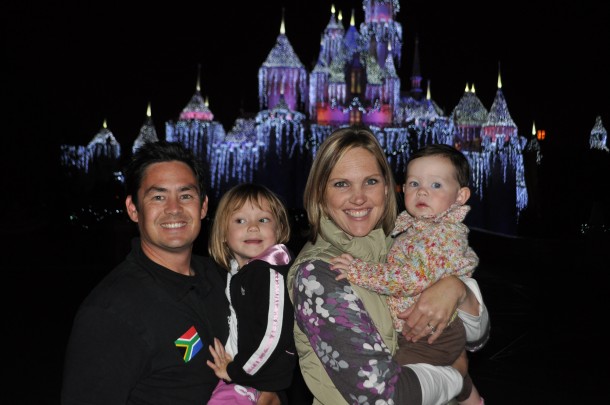 What are your goals for you blog?
I want my blog to remain my creative outlet while making some money with sponsors, but also I want it to be my spring board to other things like starring in Bridesmaids 2 next to Kristen Wiig . Just below that goal is to have a web series of some sort, be it talk show or variety show where I can show my spirit fingers and bust out into song at any given moment. Though I have grown to love writing, video blogging is where it's at for me.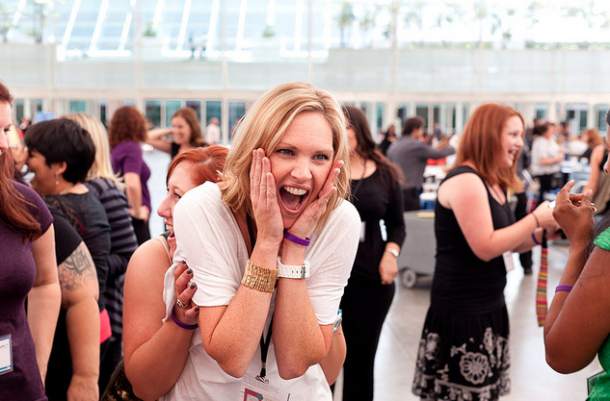 What can readers expect to find when visiting your blog for the first time?
Honesty, comedy, irreverence, emotion, self-deprecation, curse words, jazz hands, and joy, all in one post.
You're starting a new project called The Dead Dads Club, can you tell us about it?
Yes! The website DeadDadsClub.com is an extension of the book I mentioned above, by the same name, in which I collected stories written by women who have lost their dads. The book will be available on amazon next month and as an extension of the book, I decided to launch this site where women can continue the conversation that started with the book. So, the site will have a blog where I will post submissions from women who have lost their dads.
I have found that writing about my loss is one of the best forms of therapy for myself and I want to encourage other women to write, read, and talk about their grief as a part of their healing process. (Self-promo: If you are in this crummy club, please email me at mary [at] deaddadsclub [dot] com and/or check the submission requirements at deaddadsclub.com). The site will go live and the book will be available next month.
What advice can you give bloggers who are just starting out?
Really consider how your web url looks when typed. I came up with Mama Mary Show because a few friends had nicknamed me Mama Mary and it's been my dream to have my own show. However, at first glance, mamamaryshow looks like mammary show, which would be an entirely different kind of blog. It's mostly males who make the mistake…
Also, consider various meanings of your url title. I can't tell you how many people find me via Googling "Mama Mary" as in the Mother Mary, and I will tell ya, I am NOT what they are looking for.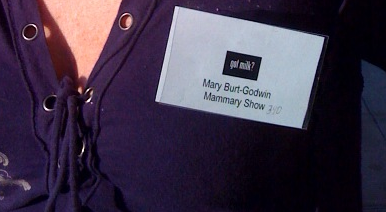 Bridemaids Part 2 Audition vlog: "my audition reel for the inevitable Bridemaids 2″.
Tower Records Oh How I Miss You: "I would hug him and love on him as we walked out of the store, clutching the yellow plastic bags filled with hours of delicious listening."
Say What You Mean: "I am very big on meaning what I say and saying what I mean. And in this case, I did not say what I meant. I had inadvertently and unintentionally offended him."