This post may contain affiliate links which may give us a commission at no additional cost to you. As an Amazon Associate we earn from qualifying purchases.
Nikita from Oneika The Traveller has seen more sites in the last five years than most of us see in a lifetime! Join her on journeys and live vicariously through her travels with me!
How long have you been blogging and what inspired you to start?
It seems like I have been blogging since the stone ages: I started blogging wayyyyy back in 2005! Imagine, at the time social networking was relegated to ICQ/MSN messsenger/AIM, and Facebook was in its infancy (and restricted to use by college co-eds to boot). It was a bleak existence! I had a hotmail account that was collecting dust and basically no tech knowledge. But I had just graduated from university and about to move to Nice, France to teach English in a public high school for a year.
Figuring that a blog (where I could post pictures!) would be a better jealousy-inducing strategy *smirk* than sending out mass emails every month, I created an account on Blogspot, learned a bit about the technical aspects of blogging, and drafted up my first post. I called this blog "Oneika does France… again" and wrote about my adventures on the Riviera and travels around Europe. After my stint in France (and subsequent moves to Mexico and Hong Kong), I changed the name to "Oneika the Traveller", and have been blogging my little heart out ever since. Little did I know that I would still be sharing my stories online six years later!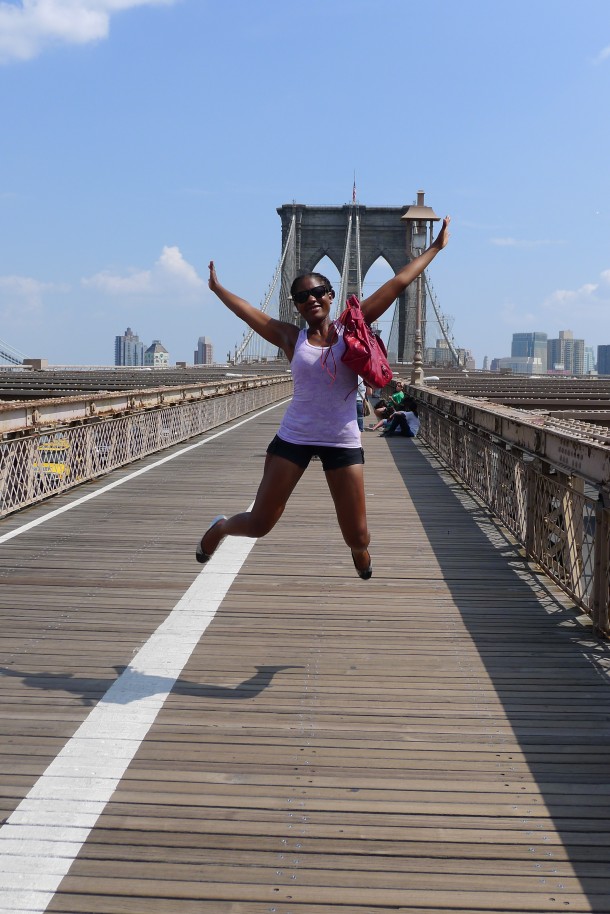 What can readers expect to find when visiting your blog for the first time?
My blog is supposedly a travel blog, but I find myself writing more and more about not just the places I've been, but also about expat life and everyday things. I love shopping and fashion and I love to eat, so I am starting to write a lot more about my trips to the mall and restaurant escapades. I basically write about what is going on with me at the moment, and try not to stick to any one formula. I've actually been noticing that I get more of a response from readers when I write posts that are NOT travel-related! Go figure! All that being said, new readers will find a mash-up of posts about travelling, and anything else that is happening in my life at the moment.
In what way have you benefited from blogging?
The biggest way that I've benefited from blogging HAS to be all the cool people I have met online! I say it again and again, but being plugged into the blogger world is amazing and I love the blogging community! I have "met" people online who I have just hit it off with- were we ever to meet in real life I am sure we would be fast friends. In the last little while I have actually had the good fortune to meet some of my favourite bloggers IRL- in real life- which has been an incredible experience. Forging friendships with bloggers I've met online and learning new things by reading blogs has been mind-blowing. I love having people comment on my blog (and I love commenting on others' blogs) because enjoy the dialogue immensely. I am passionate about connecting with people!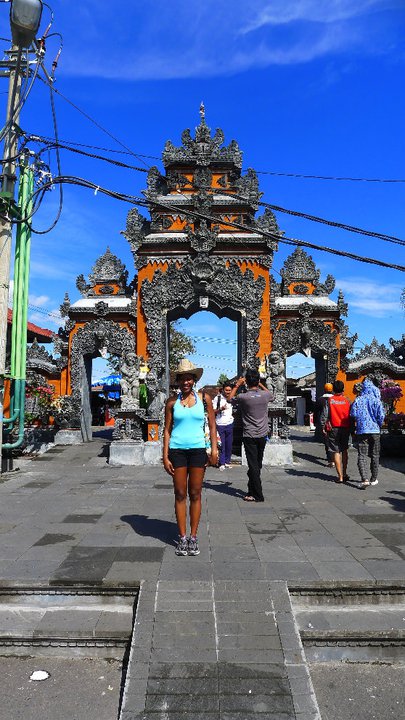 What is it you love most about traveling?
I adore being a foreigner in a strange land and the adventure navigating languages and cultures I am not familiar with. I love the "newness" of going to a place I have never been before. I love people's stories and seeing how they live day-to-day. I have said many a time that I dislike museums and artifacts, but I am excited by meeting locals who, for me, constitute a living history of a particular country or place. I love the adventure, the linguistic mishaps and misunderstandings, and the unforeseen difficulties that arise when travelling. I love making new friends when I travel.
What has been the most difficult thing about traveling as much as you do?
I struggle with two things when it comes to travelling: maintaining relationships back home and keeping in touch with the new friends I've met on the road. I have lived in four different countries for a total of five years. It can be difficult to maintain regular contact with old friends from my hometown, simply because I don't go home very often, and when I do visit, I am there only for short amounts of time. In terms of keeping in touch with new friends, I am constantly meeting really cool people during my stints abroad. I made some very good friends when I lived in France, Mexico, and Hong Kong, and in some cases, they truly became my family. Leaving that sort of tight-knit circle can be difficult, but luckily most of the friends I've made abroad are travellers, too, which increases the chances of us meeting us in some exotic, international locale in the near future!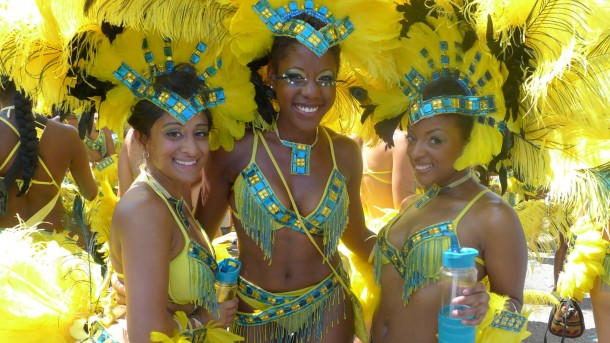 Other popular posts from Oneika the Traveller:
Where I talk about my shopping addiction and recent shopping adventures:"I have a secret. It may actually be not-so-secret actually, but for those of you who don't know, I'm going to put it out there: I am a bit of a shopaholic."
Where I talk about getting food poisoning while travelling in China:"The weekend was fantastic, but was dampened by a surprise visitor (in the form of a parasite) that took up residence in my gastro-intestinal tract…"
Where I talk about why I didn't like Ubud, despite the "Eat, Pray, Love" hype: "Apart from being disappointed because it had been so hyped up to me and didn't live up to expectations, there are three reasons…"