This post may contain affiliate links which may give us a commission at no additional cost to you. As an Amazon Associate we earn from qualifying purchases.
Lisa's site might have started off as a potential travel blog, but instead she found a home in Surviving Oz. Read more about what took this far from the United States…

What inspired the title of your blog?
People tend to think three things about Australia: it's hot (often true), it's dry (often true), and it's full of some of the world's most dangerous creatures (very true). Of course it's also a very modern and cosmopolitan country, but I think half my relatives still expected me to die in the desert when I moved here, haha!
You say you went to Australia for a three month visit, and have now been there for the past nine years! What was the initial reason for the visit and why in the world haven't you left?
I went on a "working holiday" trip after I graduated from college – see the world before starting grad school, that kind of thing. And then I fell in love, got married, became a dual citizen and had twins. Turns out that nine years flies by when you're having fun!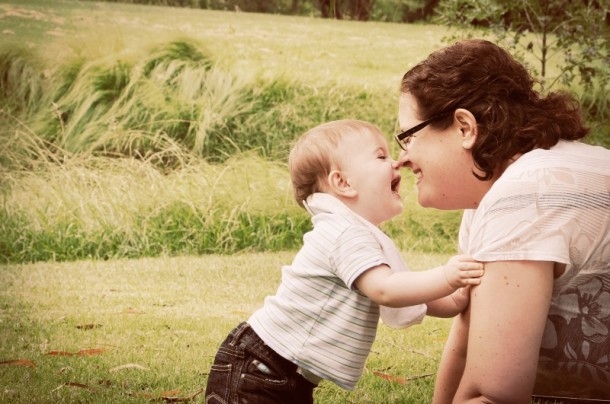 What can readers expect to find when visiting your blog for the first time?
Zombies. Bacon. S'mores. The Pirate Twins. Lots of photos. You know, the usual. 😛
What advice can you offer new bloggers about how to be successful in this space?
I think that depends on what you mean by "successful". I'm not a professional blogger and doubt I ever will be, so all that advice you read online about targeting your audience, marketing your blog, etc. doesn't apply to me. I just write about what I enjoy, and I have a steady readership who enjoy the same things. To me, that's blogging success: sharing what you enjoy with an online community, and them sharing with you in return. I guess that sounds pretty mushy, eh?
After nine years of living in Australia…do you have a trace of an accent yet?
Americans think I'm Australian. Australians think I'm Canadian. Very few people guess I'm actually American. Go figure!
Other popular posts from Surviving Oz:
S'more-Apalooza: It's the perfect time to get your s'more on. Take a look at all the different types you can make!
The One Where Lisa Is Weird: "I started making a list with my friend Elise about all the ways I'm weird. It's gotten embarrassingly long…"
I'm Going To Call Him Jack: "Aussies like to yank tourists' chains by intentionally playing up the stereotyped view of Australia."