This post may contain affiliate links which may give us a commission at no additional cost to you. As an Amazon Associate we earn from qualifying purchases.
Melanie from Tutu Bug is a mother of two young boys who gets to exercise that girly side with her passion for creativity, and in this case, tutus.

Tutu Bug is probably one of the most adorable blog names I've heard of, what other things can readers find on your blog?
Besides talking about new tutu designs and offerings, I also post great (and easy) recipes, book reviews, craft ideas, and other general musings from a mom of elementary aged boys!
I love that you're a mom to two boys but surround yourself with tutus. Any plans for a tutu wearing baby?
Unfortunately there will be no little tutu wearing princesses running around our house anytime in the near future, as I am unable to have any more children (but no worries, that is by my choice!!). I am hoping for granddaughters in about 20-25 years, so I look forward to dressing them up. If that doesn't happen, I will just continue to make lots of tutu's for the baby showers of friends who are having girls.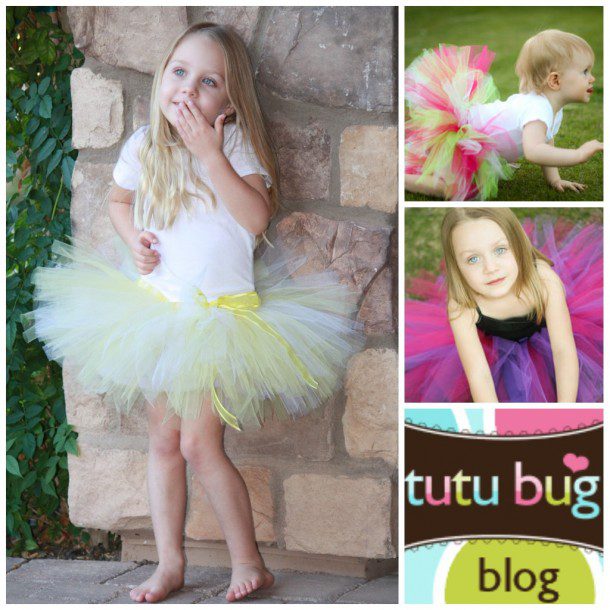 What advice can you give to women looking to make a living off of homemade products?
My advice is to keep your day job! Honestly, it can be done successfully, but expect to put a lot of time, energy and sweat into promoting your business. Just because you have a beautiful website, blog and product, doesn't mean buyers will come knocking down doors! You have to continually be promoting your product to see your business grow. This truly is the hardest part.
In what ways have you benefited from blogging?
Blogging has been a great way to meet all sorts of people who are passionate about so many different things! I love the individuality that each blogger brings to the blogosphere and the tight knit community we have!
My Very First Tutu: The first is always a good learning experience.
The Craft Show that went Bust: Funny and educational…ten things you need to know about selling your product.
Boys and Tutu's: Who says boys can't wear tutus?
Share some comment love at Tutu Bug today.  Her blog makes us want to practice spinning.