This post may contain affiliate links which may give us a commission at no additional cost to you. As an Amazon Associate we earn from qualifying purchases.

As part of the SITS Birthday Bash, we're stepping back in time to feature a few of SITS very first featured bloggers in a "where are they now" series. Today we're looking at Emily from Chatting at the Sky. She's a long time SITStah and an all around beautiful person to know. She was originally featured on August 8th, 2008 and Tiffany described her as "totally down to earth and really funny."

Chatting At The Sky has evolved into a site that you instantly feel at home with. Insightful, thought provoking, and humbling, Chatting at the Sky really is "a place for your soul to breathe". So what's Emily up to now? Take a look:
I love SITS! I remember when I was featured back in 2008 – forever ago – and I was over the moon excited about it. I think the posts I sent you to highlight would send me straight under my coffee table in embarrassment now, but isn't that the beauty of it all? That a blog can document our growth? How we have changed and evolved over a period of time? Happy 3rd birthday to you! I love the heart behind The SITS Girls and I love what you've done for the blogging community. So lovely.
How has your blog evolved over the last few years?
When I started blogging in January of 2006 I, along with most everyone else, had no clue what I was doing. I wrote because I loved to write. I started out treating it kind of like a journal, but not as personal. As time went by, I began to wonder why I felt compelled to write in such a public way. If I'm writing just because I love to write, I could write in a journal. What is it about writing on a blog that is different?
And so over the past few years, I've begun to answer that question for myself, as I think every blogger has to. For me, the blog started with a heavy focus on me. Now, I would like to think there is more of a focus on you. In the past, I wrote observations. Now, I am trying to intentionally create a place online for a woman's soul to breathe.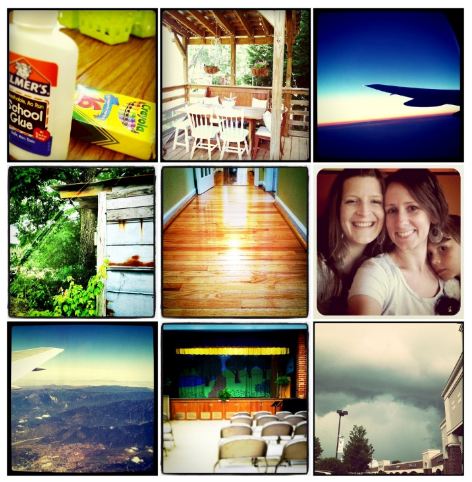 What was your biggest lesson during your early days of blogging?
In my early days of blogging, my husband and I bought an older house and did a bit of work to fix it up. Because it was on the brain so much, I wrote about that some. Well. People love them some before and after shots of houses and my traffic grew fast during that time. Only problem? I don't love to write house posts.
I learned that we teach our readers what to expect. So if I continued to write house-y posts, they would continue to want them and send me emails with questions and ask my opinion about paint colors. My traffic would grow when I wrote those posts, but my heart wasn't in it. I had to make some conscious decisions after that to decide what I was passionate about writing and what I was willing to give up to do it.
For me, the lesson was to write what you love, not what you think will sell.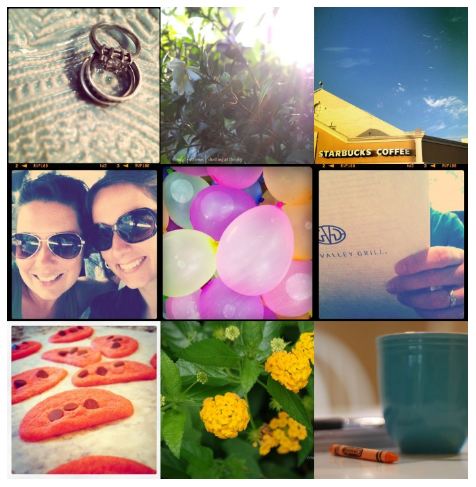 How important were your early relationships in blogland?
So important. I feel a lovely connection with those bloggers I met early on. Many of them I've had the chance to meet and we've become real life friends. In fact, I don't even clarify it with 'real life' anymore. They're just friends. And that's sweet.
What's in store for you next?
Oh gracious. Well, blogging gave me the courage to write a book proposal, sign up for a writing conference, pitch it to an editor, and wait for a few months to hear back. They called, bought it, and now the book comes out in about 6 weeks. It has been a two year long process and I can't believe it's nearly time to share it.
It's called Grace for the Good Girl and it's basically my story wrapped up in a non-fiction book for women who have grown tired of trying to do life the right way and just long for a rest. So that's in store. As well as some nail-biting and nervous eating, I'm sure.
Did you ever imagine your blog would take the path it has?
Nope. I never imagined doing it for this long or that anyone would ever read. It has been a gift, to say the very least.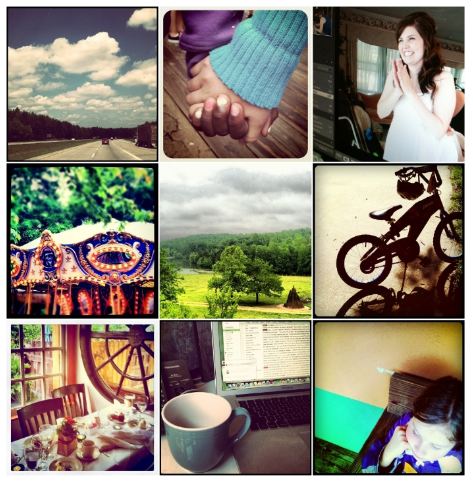 Share one secret to your success.
I'm not sure that success is the right word, but I think for me, something happened on my blog when I finally began to embrace writing as my art and my passion, rather than seeing it as just a hobby. We all have an art to share. For some, it's writing or cooking or painting or crafting or photography. For others, it's mothering or encouraging or accounting or organizing. But we all have an artist's heart. We do. It's a beautiful thing the way a blog can be a platform for all kinds of art, and I think it's important to give ourselves permission to discover it and to share it with others.
*All photography courtesy of Chatting At The Sky…I know…could she BE more talented?
**Speaking of great books like Emily's Grace for the Good Girl, don't miss our Book to Movie Live Chat this Wednesday, July 13th at 8pm EST! Click here for details.