This post may contain affiliate links which may give us a commission at no additional cost to you. As an Amazon Associate we earn from qualifying purchases.
Barbara from Zero to Sixty and Beyond has a tagline that says it all…you're going to read about "the good, the bad, the ugly" with a dash of sense of humor and a positive attitude!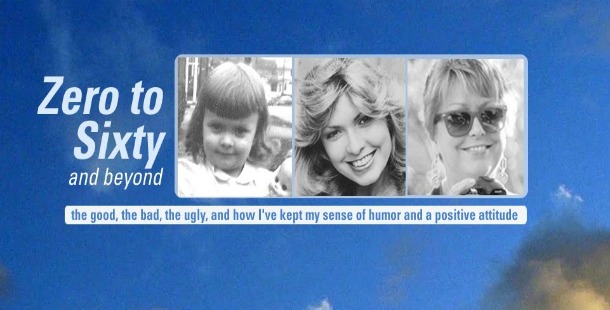 How long have you been blogging and what inspired you to start?
I've been blogging now for 18 months. It all began because I had 'issues' with turning 60… little things like, how can you still be middle aged unless you expect to live to 120… things like that. Luckily that led me to a retrospective that I believe is the prelude to my memoir. Here's hoping!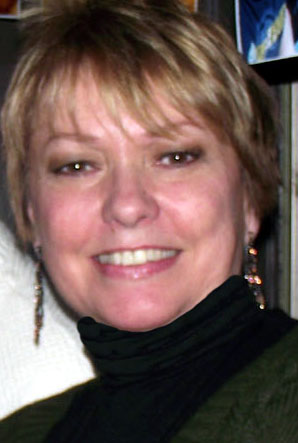 What are your goals for you blog?
My goals for the blog are to get Volkswagen to sponsor it… and to sponsor my trip to BlogWorld in Nov., for one… 'starving artist/author' is over-rated and I am, after all, over 60 now!
To use the blog as a platform for my book and so far that seems to be working pretty well. More magazine is interested in featuring my blog on their website, so that's very exciting!
To continue to build on the incredible community I've got now. I am amazed on a daily basis the people who visit my blog and say very nice things. It's becoming like family. That is such a gift.
What can readers expect to find when visiting your blog for the first time?
I've tried to organize the blog to make navigation easier. In addition to the About page and some kind words from readers on the Gratitude and Praise page I have the 0-18 page which is about my childhood. The stories are not necessarily light reading, but people seem to find them compelling. That is obviously the basis for the memoir.
There's My Love Affair with Volkswagen page where I've put lots of stories about my gratitude for VW saving my life twice, and other fun stories about the cars we've had over the years.
I have a page for my childrens book, The Duffy Chronicles, Duffy Finds His Family. I'm trying to finish the 2nd in this trilogy and finding time is an issue… but I will get it done and soon.
The page, While You Were Sleeping, is about my husbands battle with lymphoma and how it impacted our family and changed our lives. It's a free download and I encourage anyone who has battled cancer, or has a family member who has or is, to take advantage of it.

In what ways have you benefited from blogging?
The benefits I've gotten from blogging are mind boggling. I had barely read a blog when I started and really thought it would just be a little cathartic exercise to get me through the big birthday. I had no idea the people I'd meet! It's like a variation of the Dr. Seuss book… 'Oh the places you'll go and the people you'll meet!'
Never in my life would I have thought I'd have friends literally all over the world! It has enriched my life beyond compare. I only wish I'd been able to start blogging 20 years ago. Since that's impossible I intend to make the next 20+ as enriching as I possibly can.
Other popular posts from Zero to 60 and Beyond:
My '7 Links Post for Tripbase':"We all have posts that deserve to be shared again, but some of the categories I found harder than others."
On the Eve of Beyond:"I had an odd sense of dread about turning 60."
Car Sick Dog:"Seems there's an outside chance that Oprah may consider my request for a Harpo Hook-Up with VW."