This post may contain affiliate links which may give us a commission at no additional cost to you. As an Amazon Associate we earn from qualifying purchases.
Can a guest post really help your blog? Posting as a guest gives you the gift of exposing someone else's audience to you and your blog. It can lead to new readers and new subscriptions and today's blogger has some helpful ideas for successfully guest posting for Huffington Post.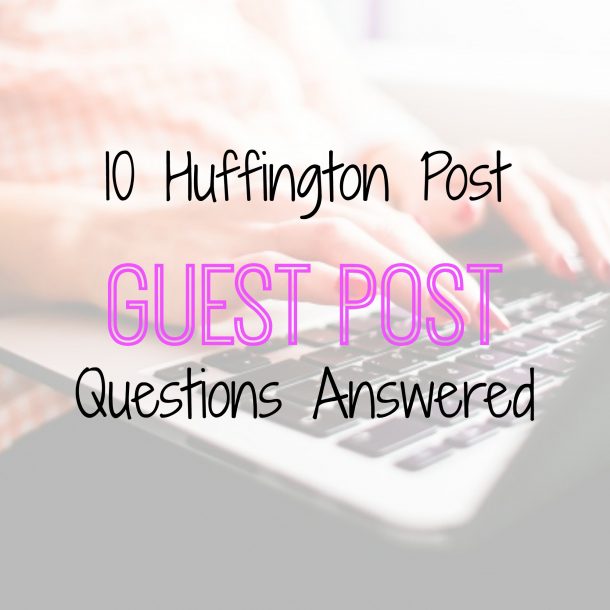 10 Popular Huffington Post (Guest Post) Questions Answered
We've all heard that guest posts help your blog. It brings in more readers and increases your subscriptions. I'm going to let you in on a little secret and it's all about The Huffington Post guest blogging. Here I have answered popular questions that bloggers ask about posting at Huffington Post including how long it takes to hear back from them, what they're looking for, and why posting for them is for free.
Read the full post here: 10 Popular Huffington Post (Guest Post) Questions Answered