This post may contain affiliate links which may give us a commission at no additional cost to you. As an Amazon Associate we earn from qualifying purchases.
Who is reading your blog? Anyone? Sometimes it can feel like your words are falling on deaf ears. Is there something you can do to connect with your audience and draw readers in? In trying to answer that question for herself, today's featured blogger has come up with ten reasons why you might be missing the mark and what you can do to reacquaint yourself with your blog's targets.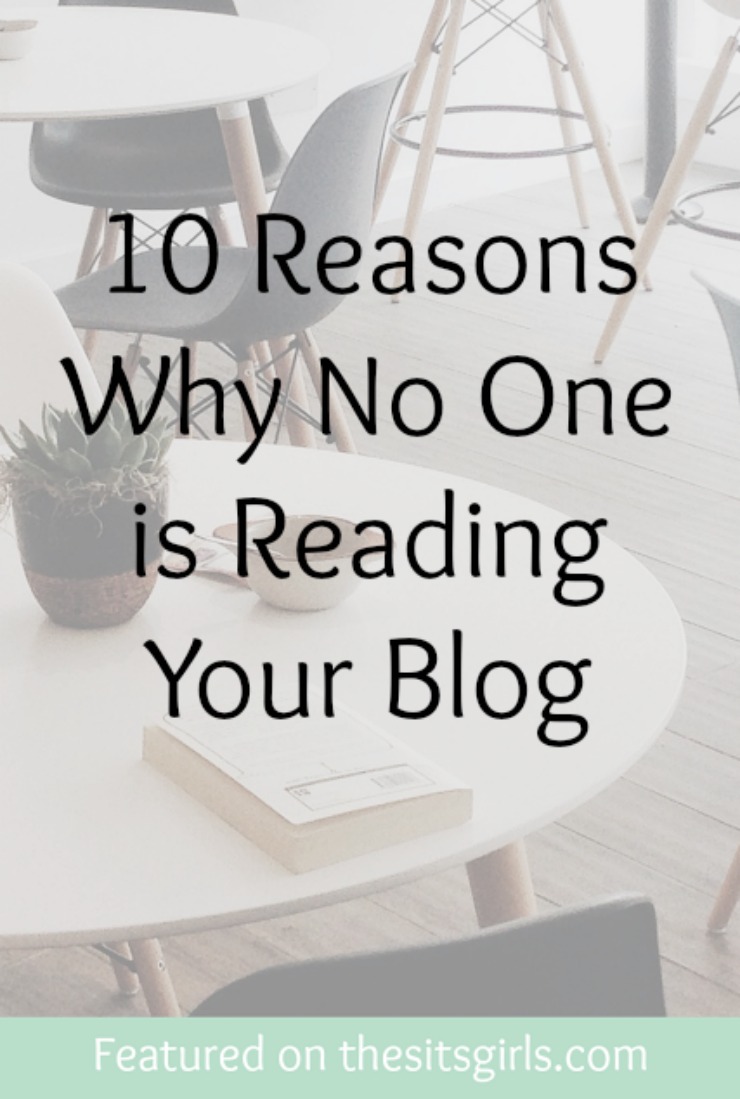 10 Reasons Why No One is Reading Your Blog
Honestly, this post about why no one is reading your blog is less of me sharing with you what you are doing wrong, but a reminder to myself of what I can do to boost my views & grow my following.
Because let's face it, there are a million things to do & never enough time to do it, especially if you are running a blog by yourself!
Sometimes it feels like you are working so hard with little to no return.
Chances are if you are reading this post you are searching for some answers. As always, if you have any questions, concerns, or need any help feel free to message me!
And since this is a pretty long post I think we should go ahead & just dive right into it!
Read the full post here: 10 Reasons Why No One is Reading Your Blog