This post may contain affiliate links which may give us a commission at no additional cost to you. As an Amazon Associate we earn from qualifying purchases.
Before hitting publish, there are a few things you need to do besides write the post. You can make sure your ducks are in a row, your images are tagged correctly, and you've chosen a keyword for your post (just to name a couple of things). Today's blogger has a list of ten things to check off before you publish your post.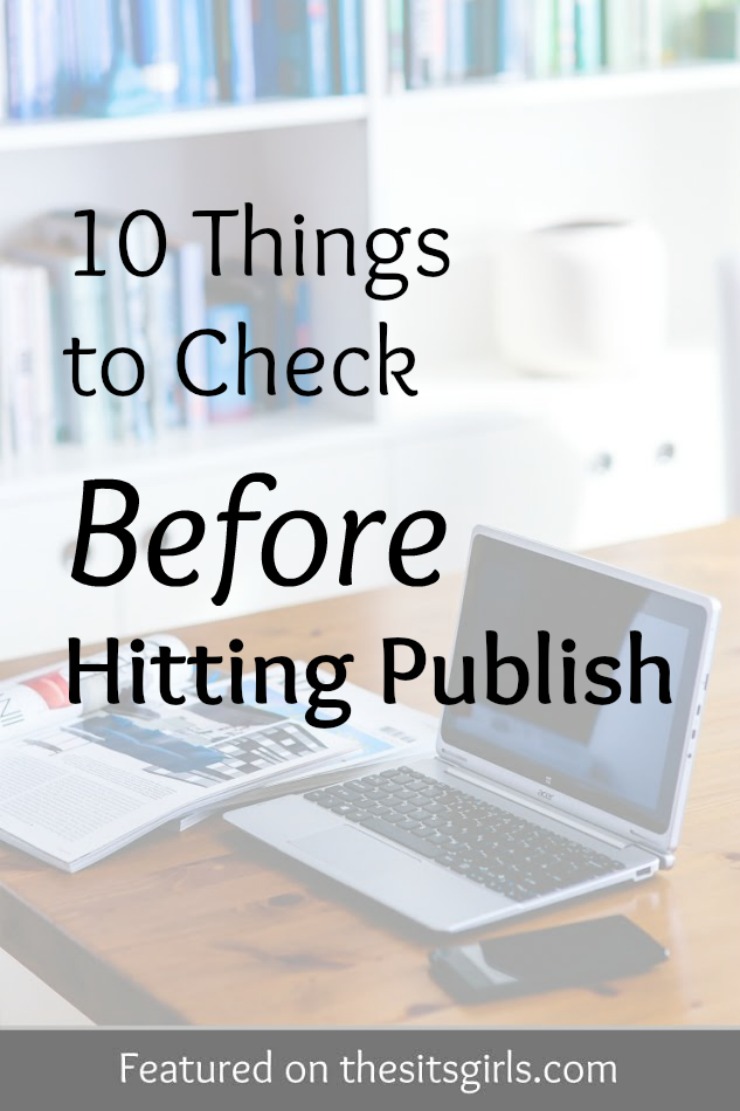 10 Things to Check Before Hitting Publish
There are a lot of things to remember when it comes to blogging. Writing a post and clicking 'publish' is only half of it – and it can sometimes be easy to forget all those other things that you're 'supposed' to do. This post serves as a checklist of things to check before hitting 'publish' on a finished blog post.
Read the full post here: 10 Things to Check Before Hitting Publish