This post may contain affiliate links which may give us a commission at no additional cost to you. As an Amazon Associate we earn from qualifying purchases.
When it comes to complaints, there are SO MANY ways to react, but what is the best way to handle the situation? There might be some things you decide to just sweep under the rug, but eventually there's going to be something you can't stay silent about. Today's blogger has some great ideas for how to keep your cool and say your piece.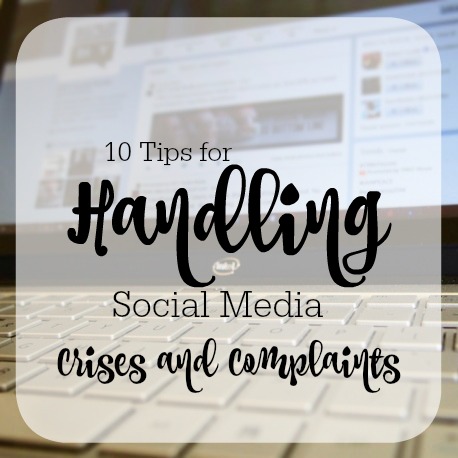 10 Tips for Handling Social Media Crises and Complaints
Don't let your blog be the folly of a flop, or the butt of a blunder.
When things hit the proverbial fan- don't be scared, be prepared.
Here are the 10 tips to not drop the social media ball when issued a complaint of higher severity.
Read the full post here: 10 Tips for Handling Social Media Crises and Complaints