This post may contain affiliate links which may give us a commission at no additional cost to you. As an Amazon Associate we earn from qualifying purchases.
Have you thought about offering an online course? You've got all that wisdom so share it! There are many platforms out there and they all have something to offer but which is the best fit for you? Today's blogger has gathered twenty-one of the best platforms out there so you can find the perfect one for you!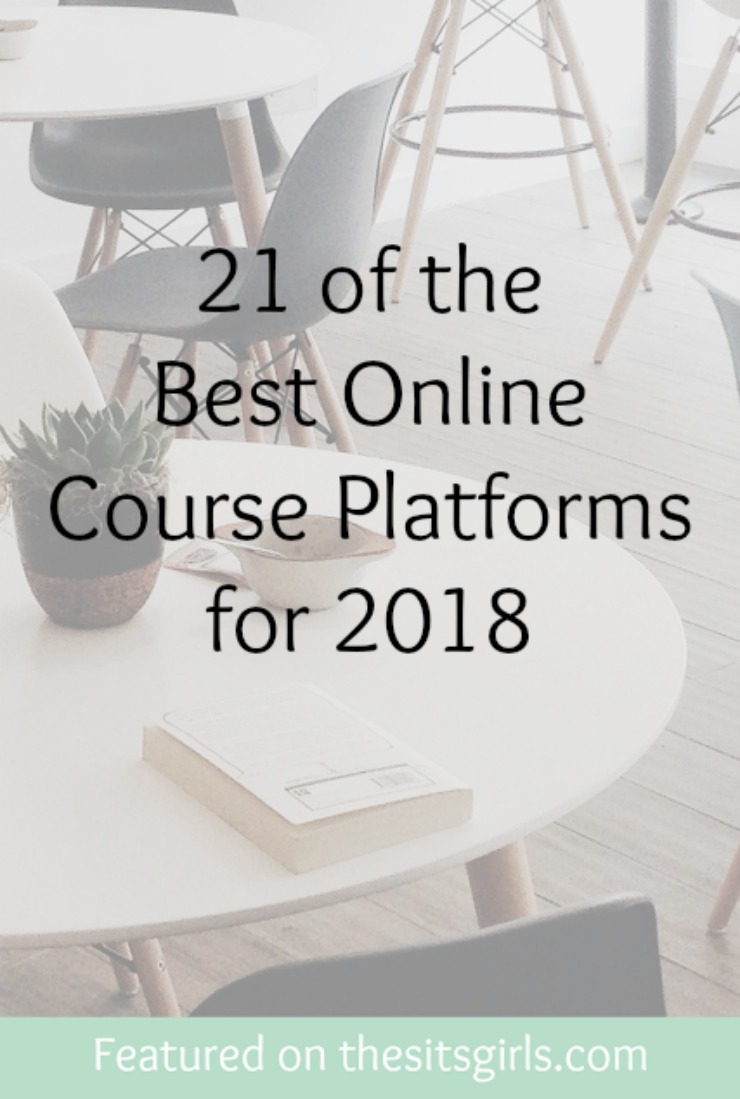 21 of the Best Online Course Platforms for 2018
Online courses are a rapidly expanding industry and will continue to grow as more and more students turn to online learning. This is terrific news for anyone who wants to share their knowledge with others and make a profit.
In addition, the technology has made it really easy for you to host & sell online courses and so, the barrier to teaching online has come down significantly.
Dozens of platforms exist, and each one can offer you something different. The best online course platform for your needs will depend on things like the content of your course, tech knowledge, your target audience, budget and ultimate goals.
In fact you now have so many options that figuring out the right platform to sell online courses can become pretty confusing and frustrating.
In this article, I draw on my experience of working with hundreds of course creators to share some of the best online course platform options that you have as a course creator.
Read the full post here: 21 of the Best Online Course Platforms for 2018