This post may contain affiliate links which may give us a commission at no additional cost to you. As an Amazon Associate we earn from qualifying purchases.
There are plenty of blogging mistakes to avoid making, but you can't avoid them if you don't know what they are. There are lots of posts about the things you shouldn't forget to do, but what about the things you can forget, that you should steer clear of? Today's blogger has collected twenty-five helpful bits of advice from twenty-five different bloggers and their advice will guide you well!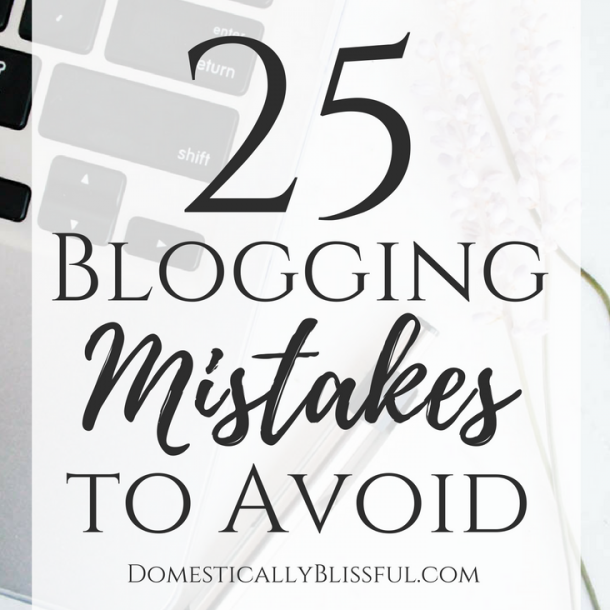 25 Blogging Mistakes to Avoid
Learn how to avoid these 25 blogging mistakes from bloggers who have been there & want to help you avoid making their same mistakes.
Read the full post here: 25 Blogging Mistakes to Avoid