This post may contain affiliate links which may give us a commission at no additional cost to you. As an Amazon Associate we earn from qualifying purchases.
When you're all set for the world to see your next post, you hit that little "publish" button. There are a few important things that should be in place before you share your post. Today's bloggers has a small list of must-dos that can have a huge impact on your posts!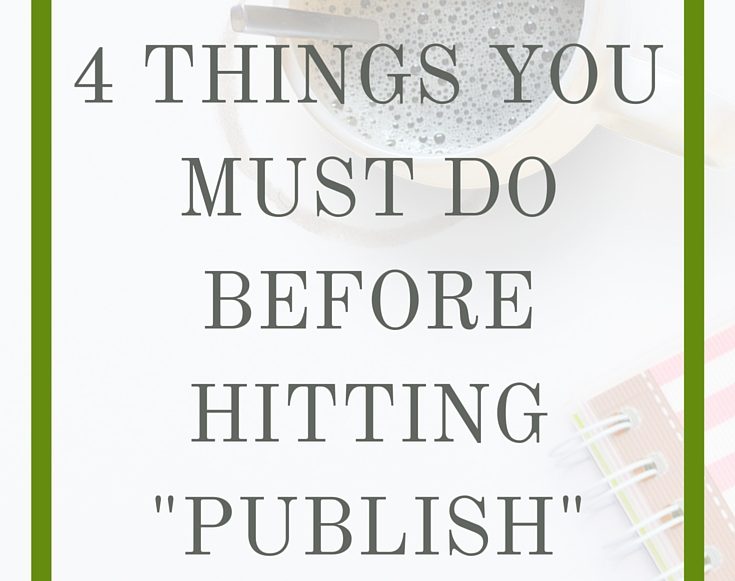 4 Things You Must Do Before Hitting "Publish"
Today I want you all to stop publishing your blog posts. Well, until you hear what I have to say anyway. But yeah, stop right there. Fingers away from the mouse. Listen up. I've got 4 really important things you need to be doing before I can release you back into a publishing frenzy. Are your fingers off that mouse? Are you ready to hear what I have to say? Awesomesauceum. Let's get you back to those posts!
Read the full post here: 4 Things You Must Do Before Hitting "Publish"