This post may contain affiliate links which may give us a commission at no additional cost to you. As an Amazon Associate we earn from qualifying purchases.
Your site speed is of the utmost importance. While you want to have all sorts of bells and whistles and large, beautiful images on your site, if your site is not loading quickly, you're bound to lose some, if not most, of your inbound traffic. Today's blogger has some great tips for optimizing your site's speed!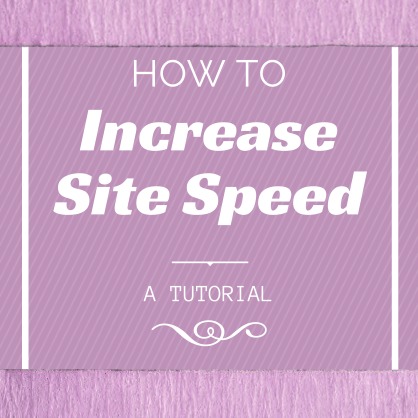 5 Easy Ways to Increase Site Speed
You've probably heard it over and over – "no one wants to wait around for a slow site to load", "large, beautiful photos are key!" These days, with traffic coming in from all over social media, many readers are coming to check out your pictures and a quick tutorial or idea inspiration. You want to capture a reader's attention with your beautiful images, but what if your pictures don't load quickly enough – you may have just lost a potential reader.
Google PageSpeed Insights can give you tips on how to increase your site speed and it gives an indicator of your site's overall health. But so much of what it says and what it suggests is pure gibberish to the non-tech-inclined. So, to help you out, I've taken PageSpeed Insights' suggestions for my own blog and simplified it for anyone to understand. Increasing site speed is not as difficult as you thought, and you don't need to be a web designer to make significant improvements!
Read the full post here: 5 Easy Ways to Increase Site Speed