This post may contain affiliate links which may give us a commission at no additional cost to you. As an Amazon Associate we earn from qualifying purchases.
It's right after a conference and you've just learned all kinds of great things about your industry- what are you going to do with all of that information? While you're getting back to life and reality – unpacking, catching up on emails and chores – don't forget to finish up the last steps of attending a great conference. Today's blogger has a list of five fantastic things for you to do after you get home from a conference.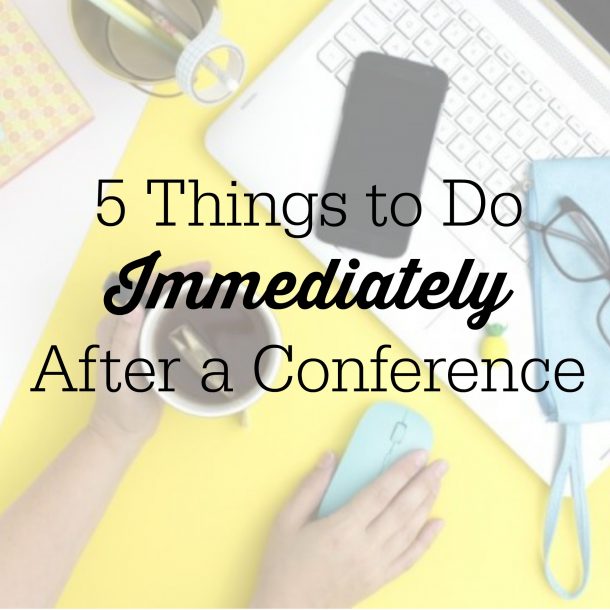 5 Things to Do Immediately After a Conference
Phew! You're back home from a fantastic industry conference, and now it's time to get to work. You probably have a ton of stuff to do — everything from unpacking to sending emails to recovering from sleep deprivation. No matter what you do, these 5 things are absolutely critical to do within a week of getting home from a really great conference.
Read the full post here: 5 Things to Do Immediately After a Conference