This post may contain affiliate links which may give us a commission at no additional cost to you. As an Amazon Associate we earn from qualifying purchases.
With the new season upon us, why not freshen your blog while you're in Spring-cleaning mode? An updated blog is a great way to clean things up, entice new visitors and beyond that, a blog that's updated and tidy is a great way to reignite your blogging fire and keep you motivated. Today's blogger has some great ideas to help you revamp your site!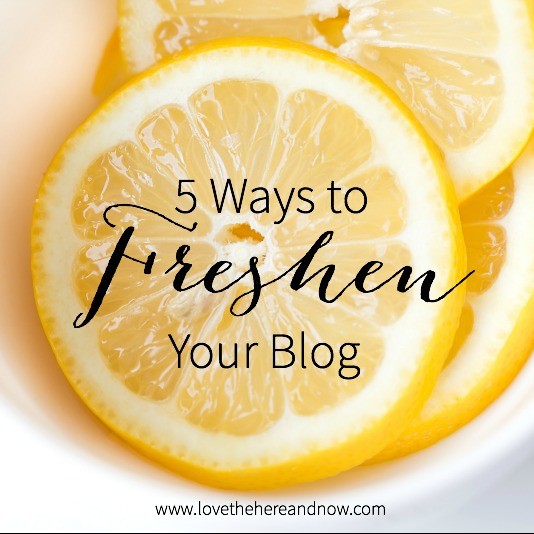 5 Ways to Freshen Your Blog
With Spring arriving we get in the mode of freshening things up. Why not freshen our blogs as well with these 5 tips that will easily breathe new life into your blog? Freshening our blogs is not only a great way to drive traffic to our sites but it also leaves us feeling motivated and encouraged and ready to try new things.
Read the full post here: 5 Ways to Freshen Your Blog