This post may contain affiliate links which may give us a commission at no additional cost to you. As an Amazon Associate we earn from qualifying purchases.
The most challenging aspect of being a telecommuter is staying on task and motivated. One of the keys to staying motivated is to develop positive habits and routines and today's blogger has some great ideas for you. Today she is sharing a list of five tips you can follow to keep your (telecommuting) self motivated and energized!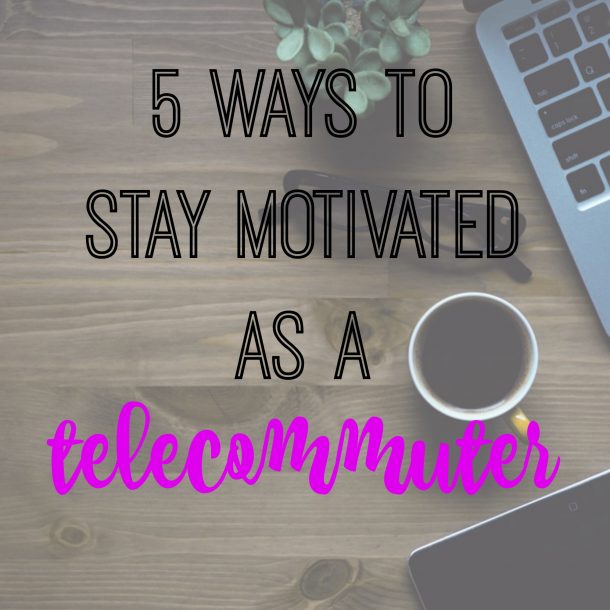 5 Ways to Stay Motivated as a Telecommuter
I love to work and I thrive on productivity no matter where I am, but as a telecommuter, staying motivated always needs to be a priority for me. From the research I've done and the telecommuting tales others have shared with me through my blog and social media, I know I'm not alone. I've heard from a range of people in the disability community and the blogging community about their experiences working from home and realized that people have the most success through developing positive habits and routines. So, I'm going to share some of my favorite ways I stay energized while working and blogging from home, and if you're a telecommuter, I hope you'll share your ideas and words of wisdom on motivation with me!
Read the full post here: 5 Ways to Stay Motivated as a Telecommuter