This post may contain affiliate links which may give us a commission at no additional cost to you. As an Amazon Associate we earn from qualifying purchases.
Have you decided to monetize your blog? Unfortunately there's not just a button to click once you decide, but if you're ready to start earning with your blog there are some tried and true methods. Today's blogger has 6 ways you can use your blog to bring in money every month.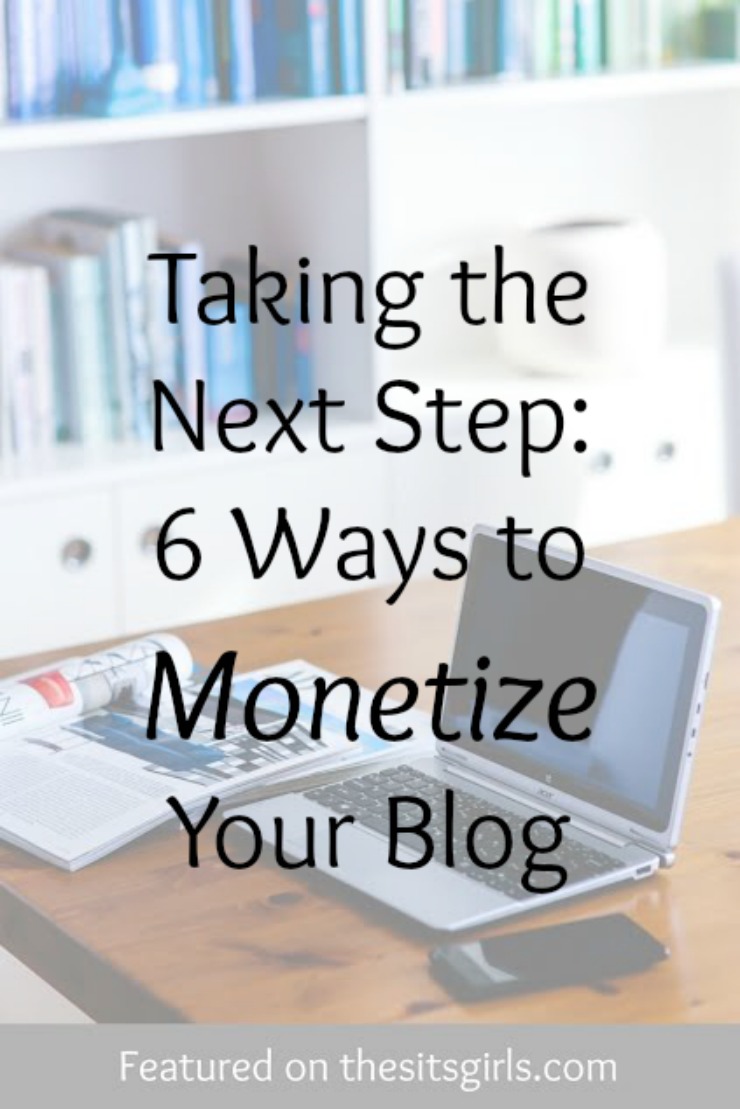 Taking the Next Step: 6 Ways to Monetize Your Blog
If you're ready to take your blog to the next level there are 6 proven methods for earning income while blogging. In this post you'll learn about those six methods. In addition, you'll get a list of valuable resources for go from hobby blogger to pro-blogger.
Read the full post here: Taking the Next Step: 6 Ways to Monetize Your Blog