This post may contain affiliate links which may give us a commission at no additional cost to you. As an Amazon Associate we earn from qualifying purchases.
Surviving the holidays can be a challenge whether you're a blogger or not. Keeping on top of making, buying, and wrapping gifts, making it to all of the school, social, and family events, and keeping your household functioning and ready for the next photo op will definitely fill up your plate. Now add staying on top of your blog posts in the meantime. Today's blogger has some great tips for going into this holiday season, staying on top of your blog, and keeping your readers engaged through the new year.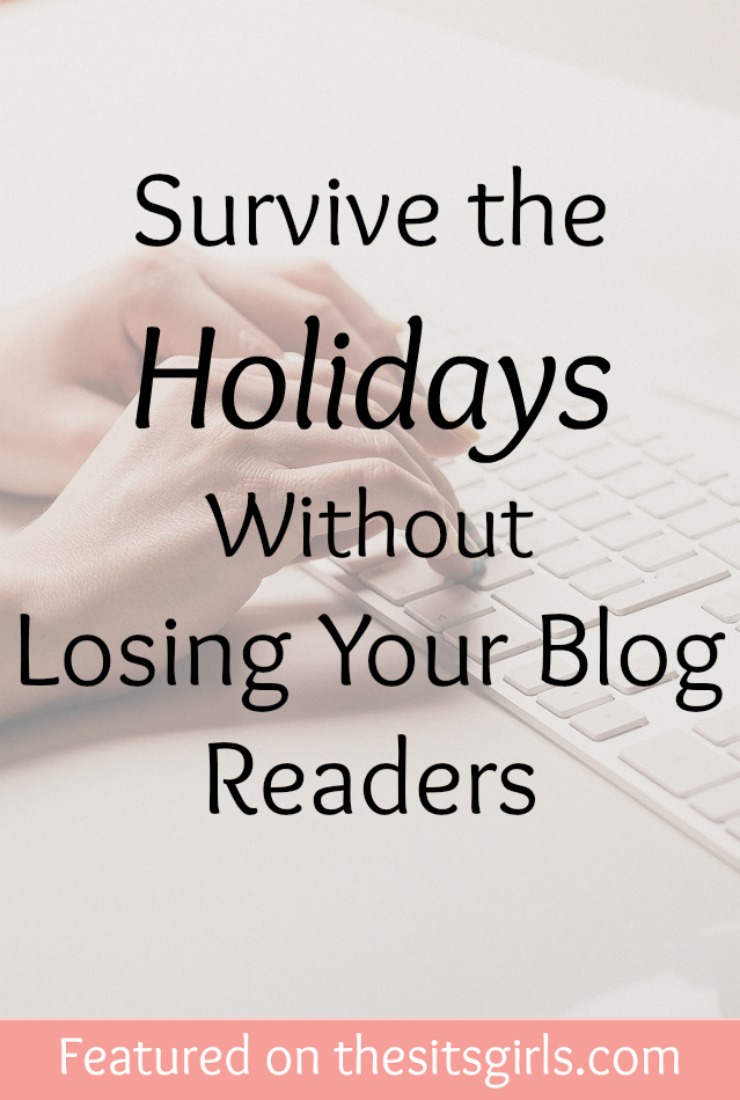 6 Ways to Survive the Holidays Without Losing Your Blog Readers
The holiday season is super busy for most people. You have desserts to bake, gifts to purchase and wrap, and family to spend time with. As a blogger, how are you supposed to keep up with your blogging tasks while you have so much to do during the holiday season?
Simply letting your site go from November to January is not a good idea, especially if you want to keep your loyal readers. However, there are six ways that you can survive the holidays without losing any readers – and it doesn't require being tied to your computer the whole season either!
Read the full post here: 6 Ways to Survive the Holidays Without Losing Your Blog Readers