This post may contain affiliate links which may give us a commission at no additional cost to you. As an Amazon Associate we earn from qualifying purchases.
Are you using a DSLR to take your photos? Maybe you have your eye on a great camera but you haven't pulled the trigger just yet or maybe you're thinking of selecting a more affordable model. Today's blogger has some great advice for choosing your camera- what are the features you shouldn't live without?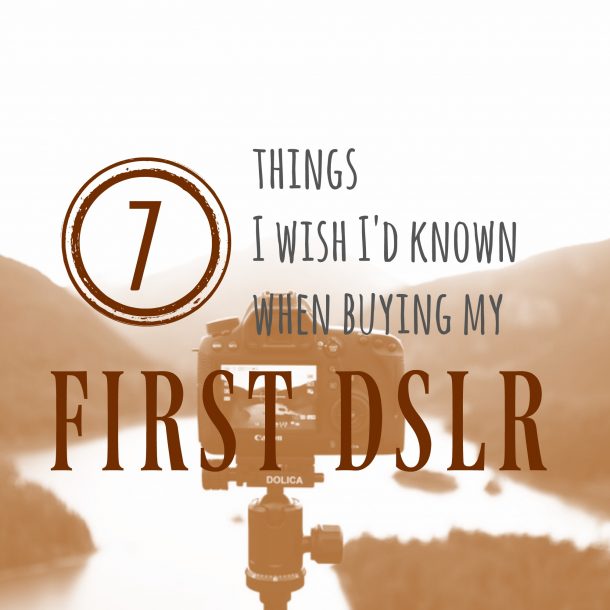 7 Things I Wish I'd Known Before Buying a Budget DSLR
So you've decided to get a DSLR huh?
Then welcome to my shoes about 3 years ago, when I finally decided to ditch my point-and-shoot in favour of a big new awesome-ones-photographers-use camera!
Of course, a 14 year old + a pro DSLR = incompatible DREAM (unless pennies and old buttons were an acceptable form of payment – if only….).
So I turned my attention towards their easier to use budget siblings instead, simple, I thought. Just one problem.
Cue my there-are-so-many-options-WHAT-DO-I-DO meltdown!
After 3 months of searching for the perfect digital companion, I was stumped.
There were so many options, each one with it's own confusing statistics (24MP, 1600 ISO – what?) and features.
EVENtually I chose what I thought was a decent camera at the time, but it's now a big pain in the butt!
I completely focused on pointless features when choosing my Pentax-Kx, which has ended up being of little use to me now.
So here are a list of 7 things I really, really should have known before making that decision!
Read the full post here: 7 Things I Wish I'd Known Before Buying a Budget DSLR