This post may contain affiliate links which may give us a commission at no additional cost to you. As an Amazon Associate we earn from qualifying purchases.
You can find a bunch of posts about what bloggers have to do, but what about things bloggers don't have to worry about? There are things to always remember and there are definitely some things people stress over that shouldn't be so stressful! Today's blogger has a list of 8 things you can do, but shouldn't feel like you have to to be a successful blogger.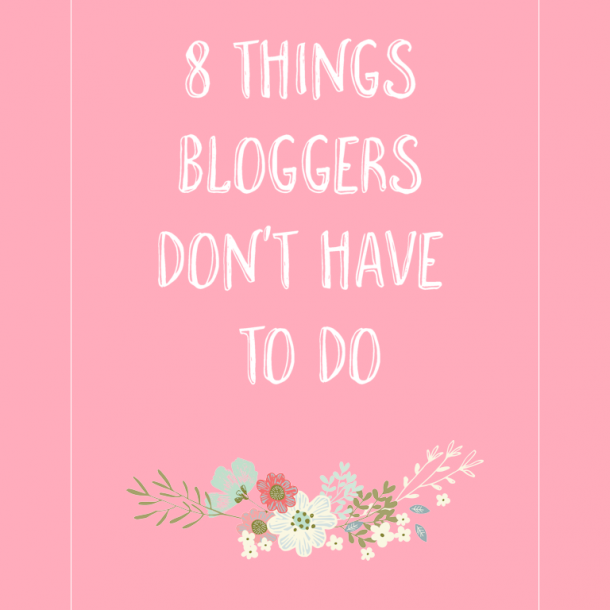 8 Things Bloggers Don't Have to Do
As bloggers, we constantly see advice about what we're supposed to do. I've even given advice myself on the rules bloggers need to follow, but you know what? There are some things that aren't absolute musts. No matter what anyone else tells you. So, here are eight things that you really don't have to do!
Read the full post here: 8 Things Bloggers Don't Have to Do