This post may contain affiliate links which may give us a commission at no additional cost to you. As an Amazon Associate we earn from qualifying purchases.
There are Chrome apps for just about everything, so of course there are some great apps that can help you along your path to be a better blogger. From time management to security measures and everything in between there are tools for you to use. Today's blogger has built a collection of nine apps that are bound to make your life easier!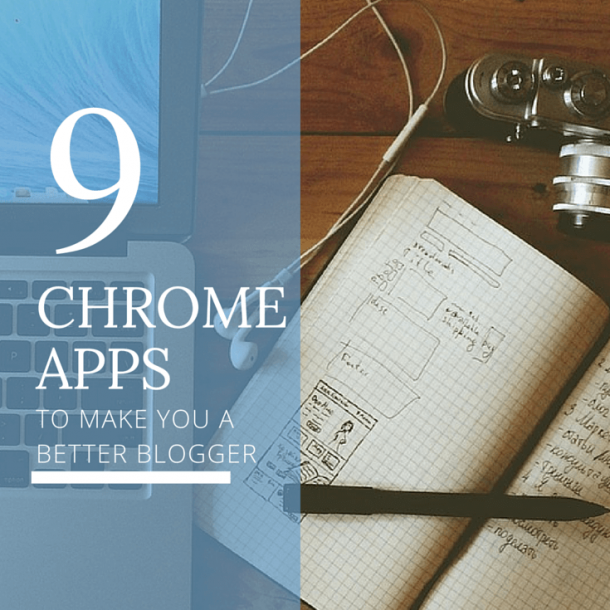 9 Chrome Apps That Will Make You a Better Blogger
I am an awesome procrastinator. I mean, so far it's proved to be my best talent! Seriously, I have close to 90 drafts in my blog dashboard, all half-written and forgotten. It's not that I don't want to write – I just seem to keep putting it off until the ideas have passed and I no longer feel like I can cover the topic as well as I could have.
It's just so easy to open up Facebook or answer a text or change a diaper when I'm in the middle of working, and then I get sidetracked and lose my momentum. I tell myself, "Eh, you'll get around to it later," but then later never comes. To help me get over this slump and back into the groove of blogging, I have scoured the Internet and found some of the coolest ways to help me focus and stay on task. I've compiled them into a neat little list so you can check them out too!
Here are my nine favorite apps you can add to Chrome to make life easier, that will make you a better blogger (not that you aren't superb already!)
Read the full post here: 9 Chrome Apps That Will Make You a Better Blogger