This post may contain affiliate links which may give us a commission at no additional cost to you. As an Amazon Associate we earn from qualifying purchases.
Are you publishing quality content on your blog? How do you decide if you are? It's important to write content and keep a few things in mind while you write and today's blogger has all the bases covered. With her help, you'll be able to ensure you're writing and publishing quality pieces!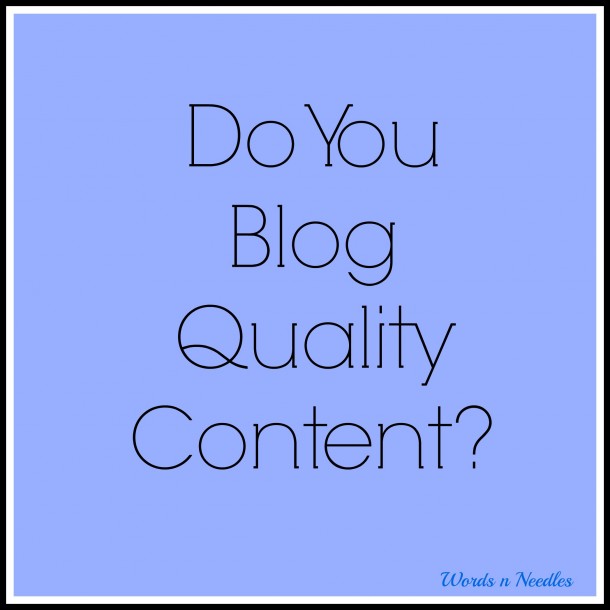 Are You Writing Quality Content: How Do You Decide?
When it comes to building a successful blog, content is king. 'Focus on quality', you've been told. Quality content is what is more important if you want your blog to be successful, they say. But…what the heck is quality content?? More importantly, how do you decide if your work is 'quality' or not?
Most of us start blogging for the fun of it. (At least, most of all who I know did.) This blogosphere, as it has come to be called, is forever expanding. New bloggers are being born everyday. They bring with them their new ideas and then there are some without too. Some take a few steps, get distracted, go offline. Then there are quite a few who are quite okay with writing for themselves alone. But what about those bloggers who struggle to establish their blog as a brand? You need quality content there, to market yourself, you know… If you want google to recognise you or you need more followers and fans, you definitely need content that can be 'mentionable'.
Read the full post here: Are You Writing Quality Content: How Do You Decide?