This post may contain affiliate links which may give us a commission at no additional cost to you. As an Amazon Associate we earn from qualifying purchases.
When you have a new reader giving you their email address, are you sending out a newsletter welcome email? Some welcomes are warmer or more inviting than others and today's blogger has been told hers is great! That's why she's prepared some tips and a welcome email template for you to use to create your very own.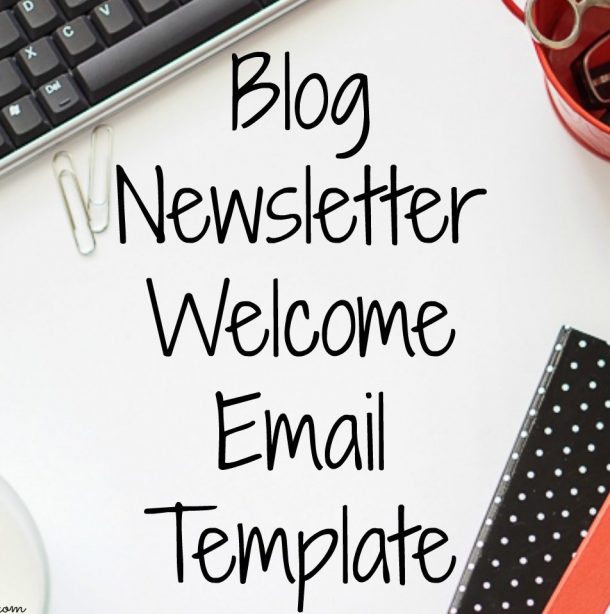 Blog Newsletter Welcome Email Template + Tips
One of my dear blog friends contacted me a last week to inquire if she could use my blog newsletter welcome email as a template for her own, because she loved it so much. Of course I said yes—and since I see questions ALL THE TIME about what to send your email subscribers, I figured I'd provide you with a handy template to use for your own blog newsletter welcome email!
The welcome email is a great opportunity to email your new subscribers immediately after they sign up for your newsletter. With it, you can introduce yourself, let them know what to expect in your newsletters, and direct them to any other freebies you might have for them.
Click on over to get tips for exactly what to include in your welcome email, PLUS a free downloadable + fillable template to create your very own newsletter welcome email, as well as a series of answers to frequently asked questions about setting up a welcome email for your blog's newsletter.
Read the full post here: Blog Newsletter Welcome Email Template + Tips