This post may contain affiliate links which may give us a commission at no additional cost to you. As an Amazon Associate we earn from qualifying purchases.
Your blogging self-esteem can take a hit if you received a negative comment, a dip in your stats, or a failed business partnership (among other things). At times like these, it's important to remember your value as a talented blogger. Today's featured blogger has some great tips for pulling yourself up by your bootstraps- you've got this!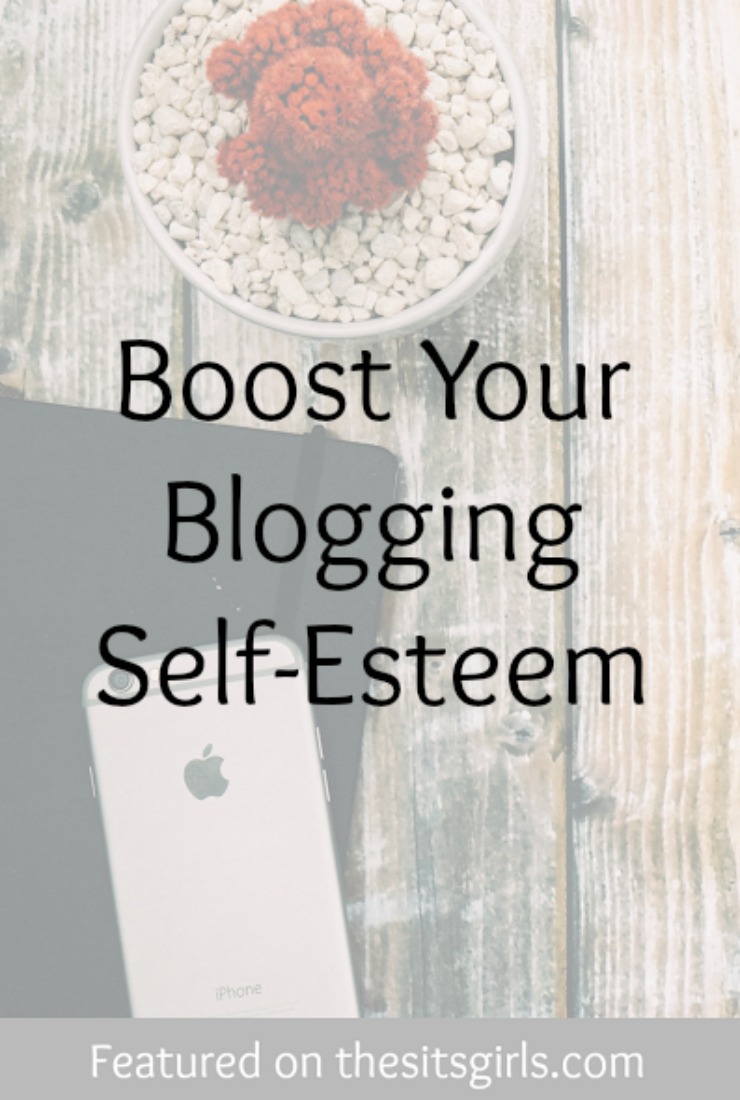 Boost Your Blogging Self-Esteem
I've been thinking a lot lately about blogging self-esteem which is how you perceive your worth as a blogger.
You can be blogging along, just fine. All of a sudden you suffer a setback such as lower stats or a campaign that falls through or a mean comment or email and all of a sudden, you are doubting your worth as a blogger.
It can be very hard to remember all the good things about how you blog, the post that went viral, the big campaign you got picked for, the good comments or when your stats went up for a while.
How do I know this? Because I've gone through bouts of it myself. I go through periods of not blogging a lot because I doubt myself as a blogger, wonder why I bother, and remember all the negatives instead of all the positives.
When you are struggling, take a moment to ask other people why you make a good blogger (asking other bloggers would be best) and make a list of all these reasons or comments. Try to stop comparing yourself to others and just do your best.
Read the full post here: Boost Your Blogging Self-Esteem