This post may contain affiliate links which may give us a commission at no additional cost to you. As an Amazon Associate we earn from qualifying purchases.
Do you have an editorial calendar you use to keep the ideas flowing and your blog on track? Is it an online tool or an actual, physical calendar? Maintaining a tangible calendar can be a very helpful tool and today's blogger explains why that is and how you can make your very own!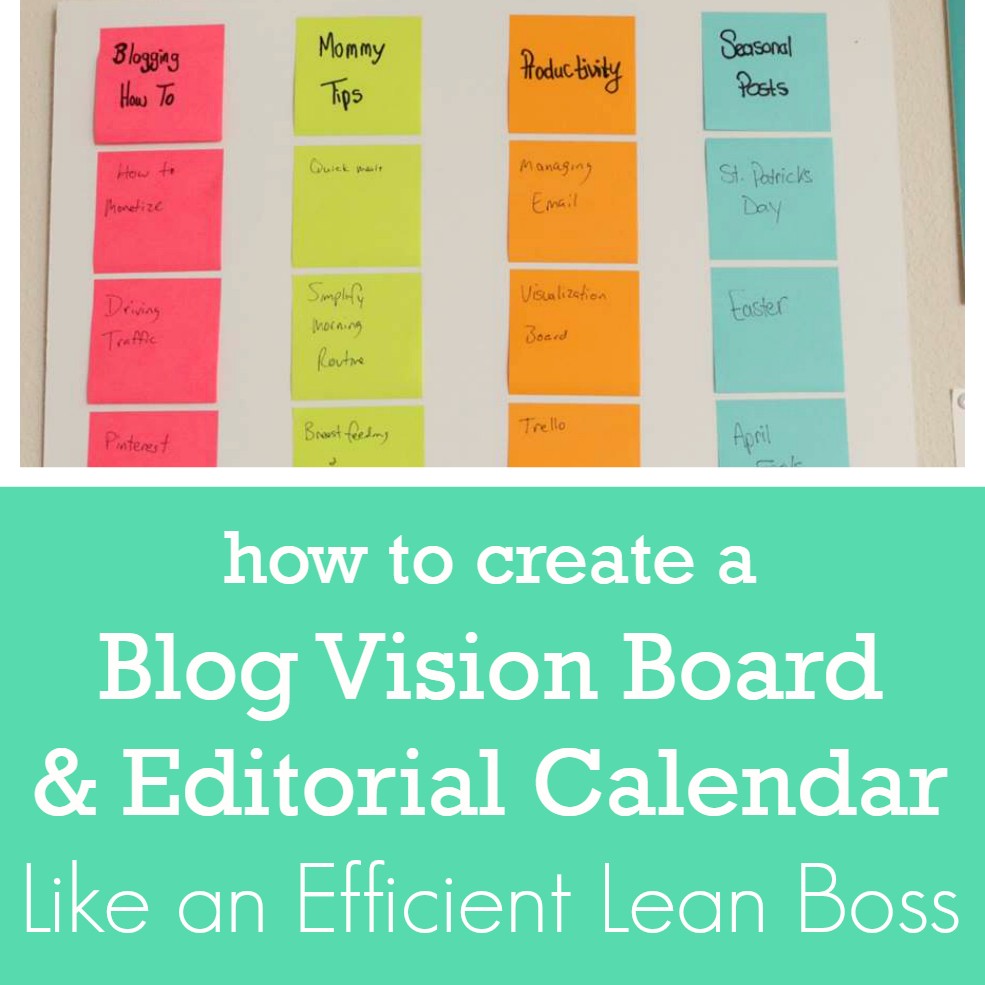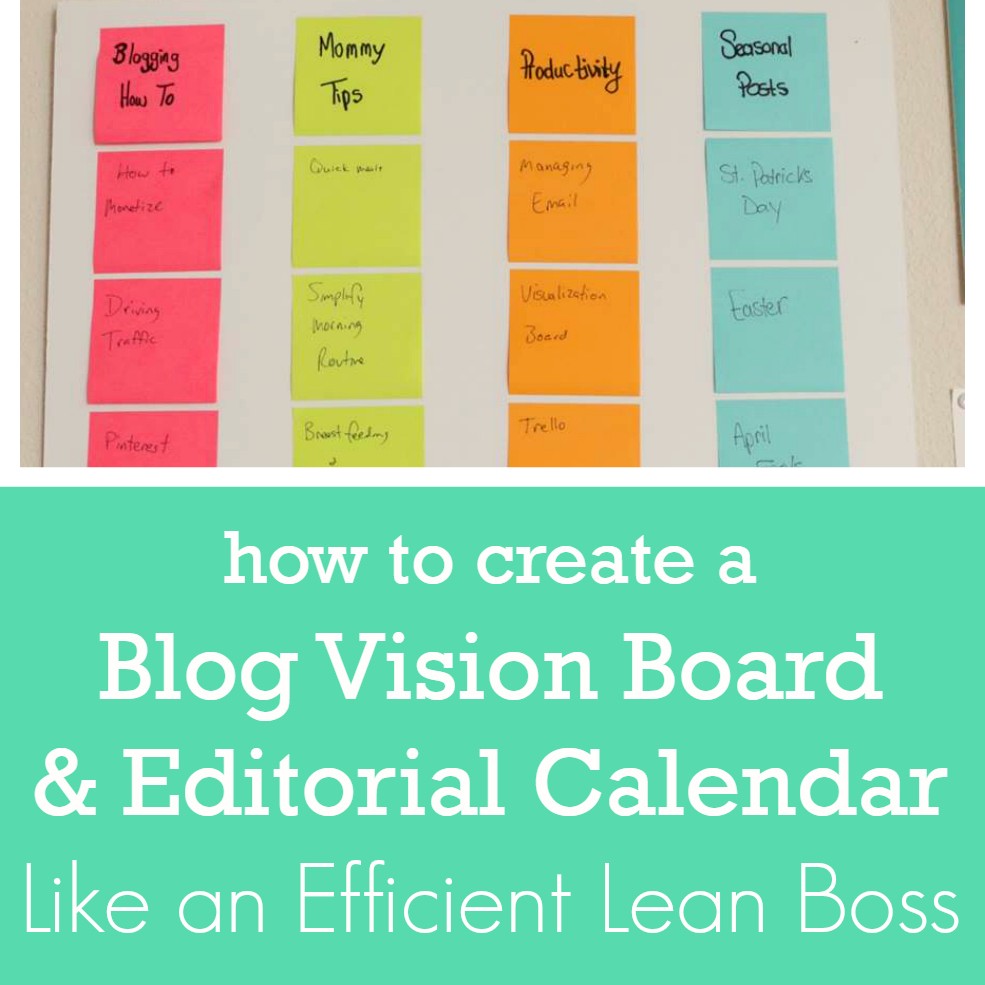 Create a Blog Vision Board & Editorial Calendar You Will Actually Use!
There are hundreds of way to manage your blog online with apps and plugins, but do you actually use them? Want to manage your blog in a way that is easy, quick and something you will actually use for longer than two days? Creating a physical Blog Vision Board on your wall with post it notes and posters is a tactic used by Fortune 100 companies who implement Lean Six Sigma. And who doesn't just get giddy with colorful office supplies?
I realized that trying to manage my blog with online tools was just distracting me more. I kept clicking over to Facebook or Twitter. I was also constantly on my computer. I needed to let my eyes and my mind rest. So I went old school.
I created my Blog Vision Board in my daughters' playroom. So while she plays, I can add post it notes and brainstorm new ideas. She can even help me by sticking post it notes to the wall, which she loves!
Getting off my computer and focusing on my Vision Wall has helped me generate fantastic ideas. It is also a great conversation starter when other moms come over for playdates. I can run a few post ideas by them and they can help me think of content.
Running a blog while staying home with my toddler and newborn is hectic. I don't want to be stuck on the computer all the time, I want to spend time with them. So while we play in the playroom, I jot down a few ideas and stick them to my board. Win win for everyone.
Want to know what I put on my Blog Vision Board? You may have to click through to the article on my blog to read more.
Read the full post here: Create a Blog Vision Board & Editorial Calendar You Will Actually Use!