This post may contain affiliate links which may give us a commission at no additional cost to you. As an Amazon Associate we earn from qualifying purchases.
Do you have a business card you can easily exchange with a new contact? Business cards are a simple and timeless way to connect with someone and provide them a small insight into who you are and what you do. Today's featured blogger has insight and tips for creating remarkable business cards that will keep you connected!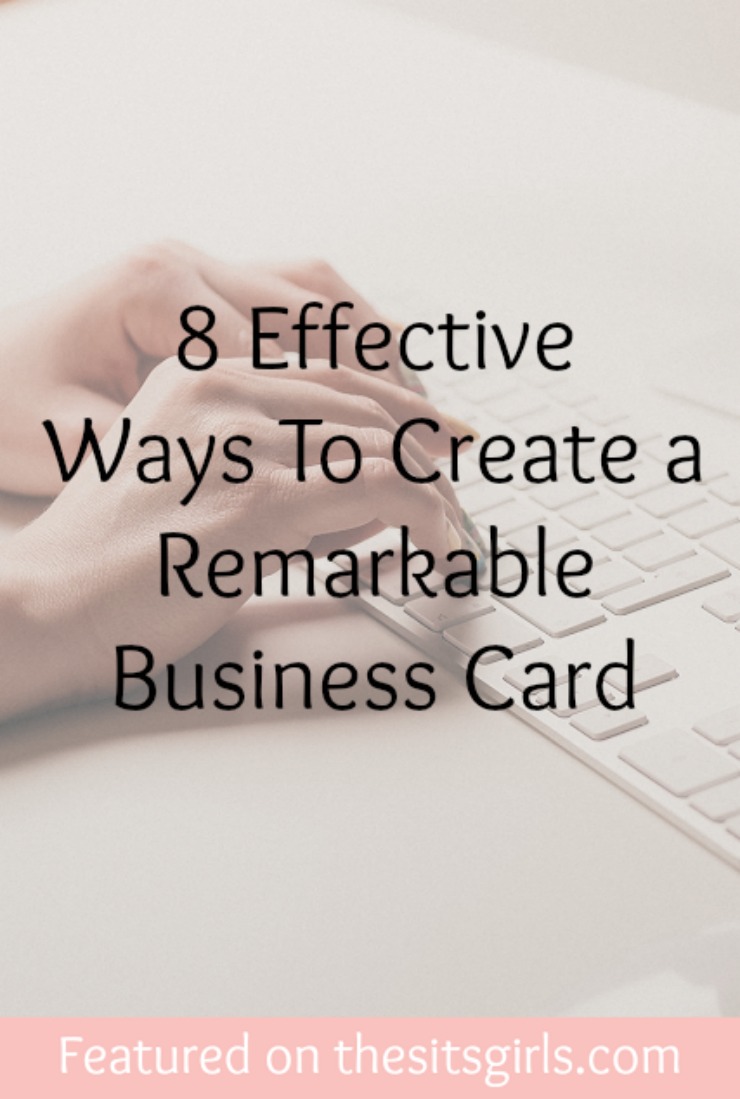 8 Effective Ways To Create a Remarkable Business Card
A business card is like a resume. It's a small preview of who you are. You can design it to showcase your personality or tell your story. Like Facebook and Twitter, we connect instantly without knowing each other based on topics and likeness. When you meet people in your industry having business cards is another way to connect with them. Business cards are a great marketing tool that keep evolving to embrace social media and technology to stay connected.
Read the full post here: 8 Effective Ways To Create a Remarkable Business Card