This post may contain affiliate links which may give us a commission at no additional cost to you. As an Amazon Associate we earn from qualifying purchases.
Where do you learn your social media lessons? Most people learn how a new platform works and that's the end of thinking about lessons for social media. The truth is rules for social media interactions are the same, timeless rules for social interaction. Today's blogger learned some great things from a Carnegie course and she's sharing those gems with you now!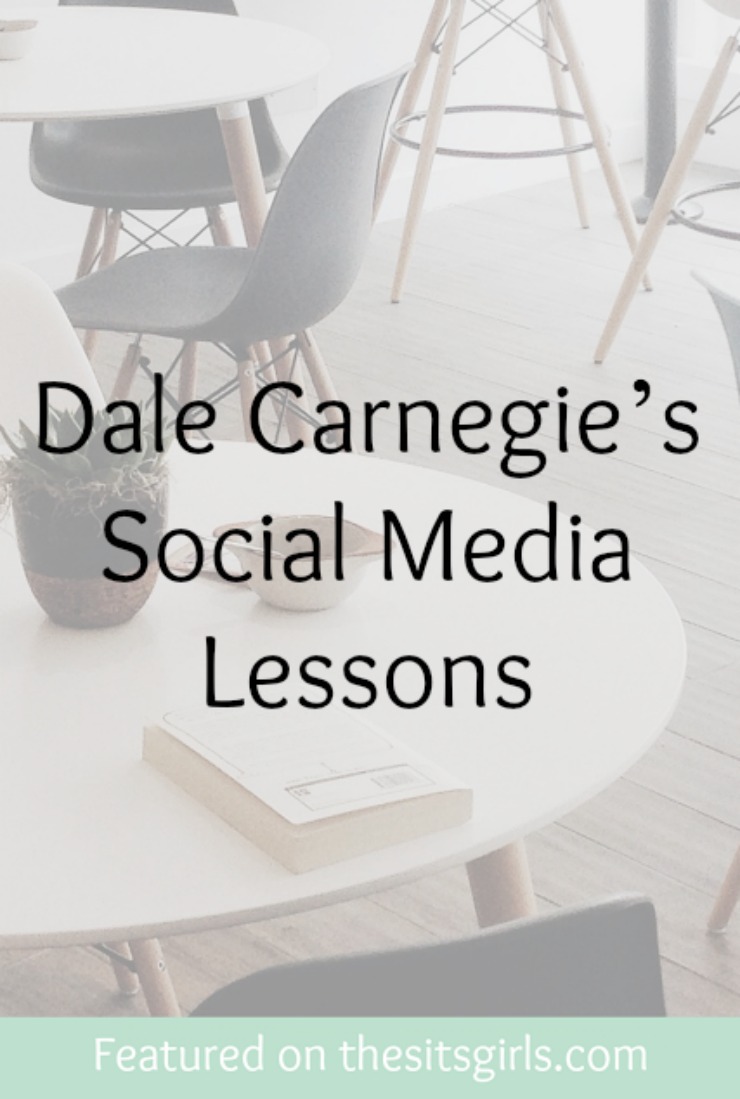 Dale Carnegie's Social Media Lessons
Everything I learned about how to treat people, I learned from my mom and dad. Everything I learned about how to treat people in the business world, I learned from Dale Carnegie.
More than 20 years ago, I spent almost $2,000 on Dale Carnegie training. I did this at a time when I was self-employed and wanted to improve my public speaking. I don't remember the exact names of the courses, but I believe one was based on the core principles of the classic book, How to Win Friends and Influence People. The other was for public speaking.
The classes were great; they helped me gain confidence, and I felt satisfaction in knowing I'd invested in myself even when I had almost zero money coming in. Memories of the classes and my encouraging classmates have since faded, but I still find myself quoting Carnegie-isms from my studies. As I researched Carnegie's quotes for this post, I found I didn't have them all perfectly memorized – but the spirit was intact. And while Carnegie never tweeted, pinned or posted back in the day, I think he'd agree that the best way to use social media marketing is very complementary to his core values and teachings.
Read the full post here: Dale Carnegie's Social Media Lessons