This post may contain affiliate links which may give us a commission at no additional cost to you. As an Amazon Associate we earn from qualifying purchases.
Sometimes we hesitate to improve upon things because we get caught up in their reinvention. Usually the quickest and best way to make a change is to make improvements to the foundation that already exists. Today's blogger shares her personal improvement journey and encourages you to make improvements, too!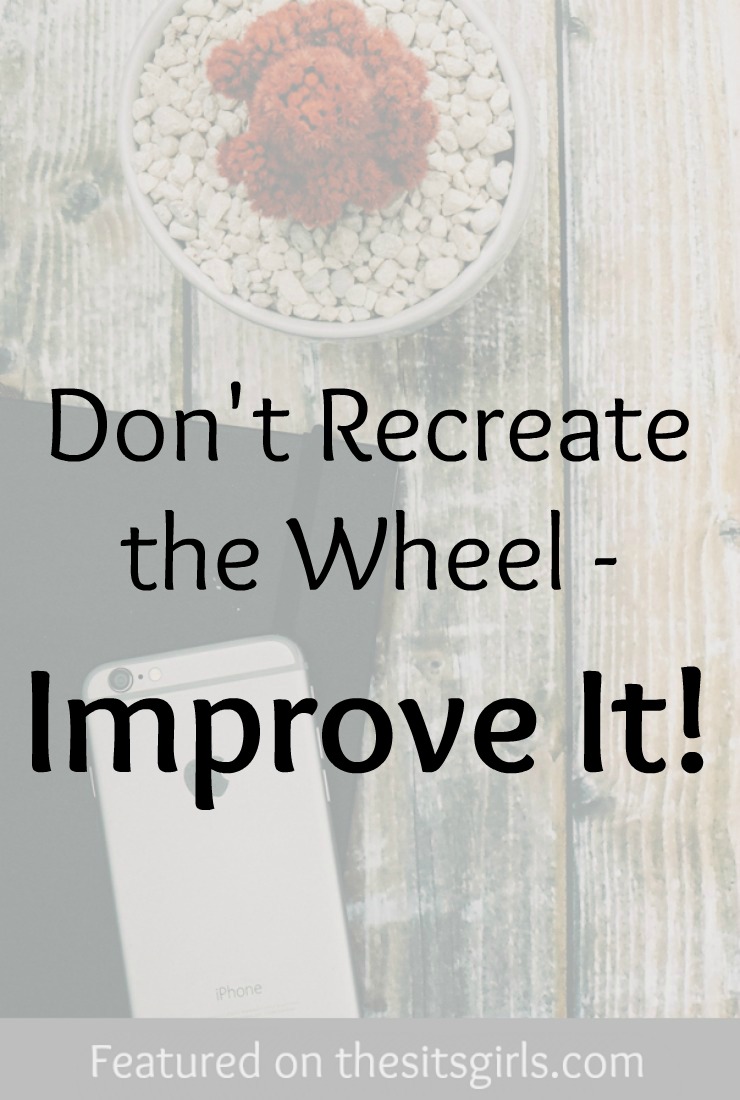 Don't Recreate the Wheel – Improve It!
In case you haven't figured it out yet, I'm talking about the invention (and, later, re-imagined) of the wheel.
You see, no wheels exist in nature. Someone had to come up with a concept and create one. Basically, the greatest invention of all time was intended not to pull carts or run under cars, but to spin pottery a la Patrick Swayze.
"What the hell is your point?"; you might be thinking. Well here it is: You cannot re-create the wheel. But you can make improvements to it.
Read the full post here: Don't Recreate the Wheel – Improve It!