This post may contain affiliate links which may give us a commission at no additional cost to you. As an Amazon Associate we earn from qualifying purchases.
Email subscribers are the cornerstone of a great blog outreach. Sure you're in contact with your readers on social media, but the personality emails allow you to show really help your readers to know you better! Today's blogger shares some techniques they used to grow their email list quickly and in the process, fatten their wallet!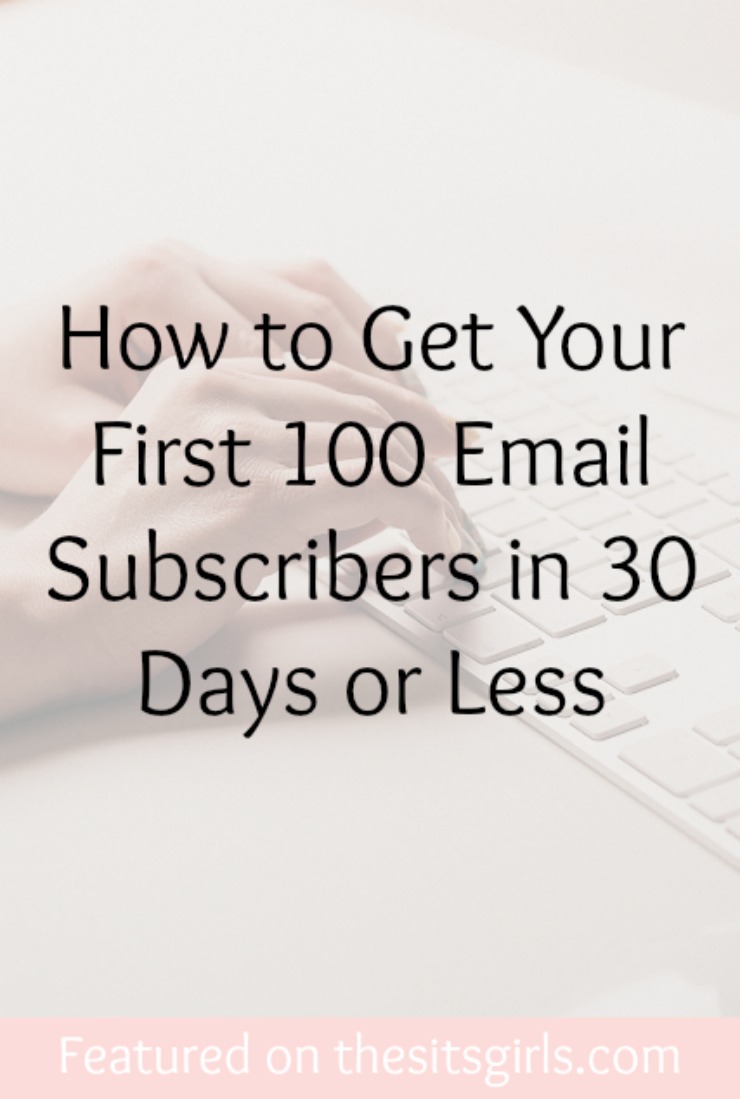 How to Get Your First 100 Email Subscribers in 30 Days or Less
Are you struggling to get your first group of email newsletter subscribers? Here are nine techniques that helped me get my first 100 subscribers in 30 days or less. An email list is a blogger or an online entrepreneur's most valuable asset. When email marketing is done right, its return on investment exceeds that of any other marketing strategy. Start building your email list today with these nine techniques guaranteed to skyrocket your email list.
Read the full post here: How to Get Your First 100 Email Subscribers in 30 Days or Less