This post may contain affiliate links which may give us a commission at no additional cost to you. As an Amazon Associate we earn from qualifying purchases.
Getting your readers to interact on Facebook can sometimes be a challenge, but their involvement is worth it. How can you encourage their participation on your Facebook page? Today's blogger has some great tips for grabbing your readers' attention and getting them interacting on your Facebook page.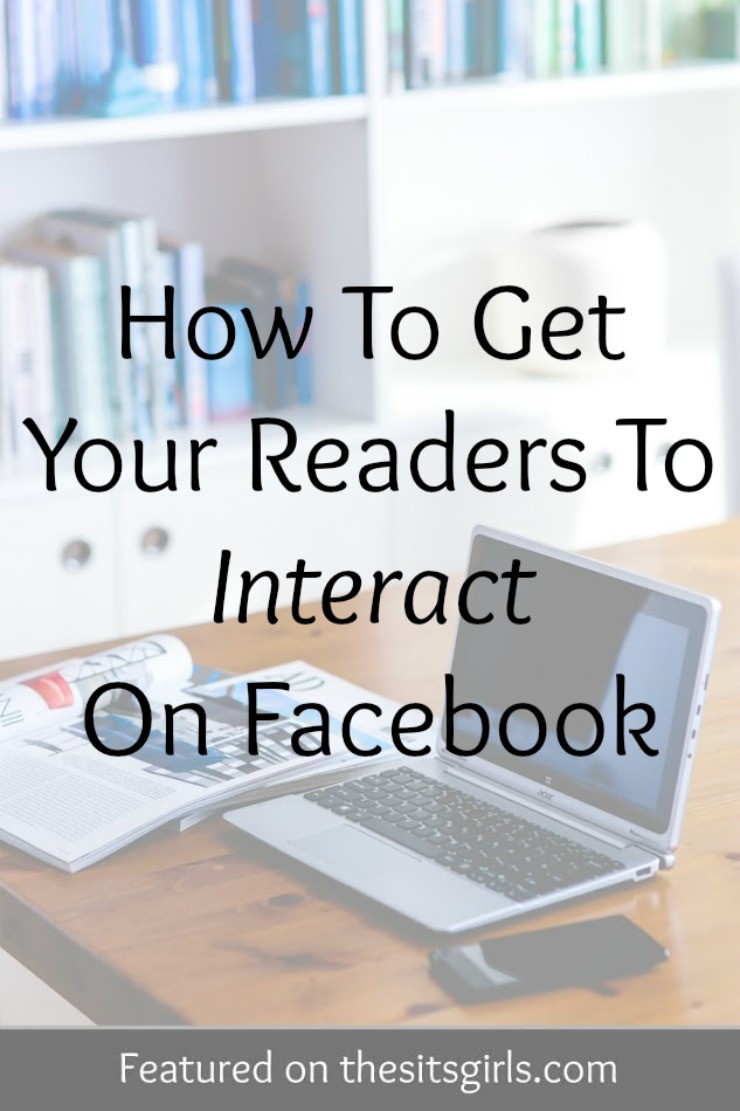 How to Get Your Readers to Interact on Facebook
Do you ever feel like you ask a question on Facebook and then hear crickets? I have had that happen to me a few times and I have learned from it. I have found a pattern for which posts people respond to and which ones they just seem to overlook. Here are a few tips to get you readers interact with you on Facebook.
Read the full post here: How to Get Your Readers to Interact on Facebook